Last updated on January 13th, 2015 at 11:12 pm
On day two of our trip to Halong Bay in Vietnam, we were due to head to the mysteriously named 'Monkey Island'.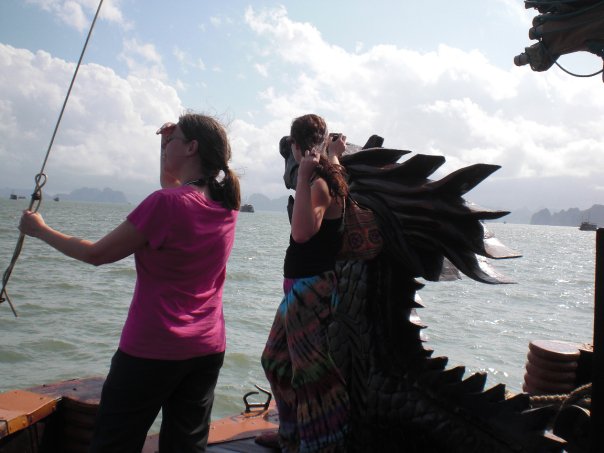 After a great first day, misplacing tourists, viewing the beautiful bay, kayaking and playing drinking games we said goodbye to Dat – quite possibly the most unwittingly funny tour guide ever, who was then replaced with another character called Bai, who seemed to take a bit of a shine to me and declared that he wanted me for a wife, and proceeded to tell me that he loved me on numerous occasions for the rest of the trip.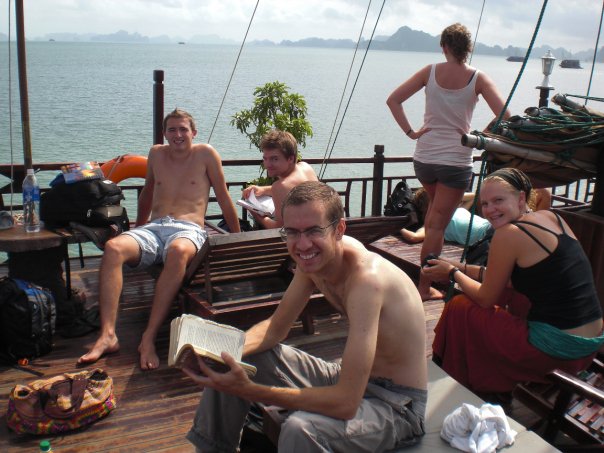 I was especially looking forward to having a gorgeous beach all to ourselves (well aside from a few monkeys) and the floating bar we'd been promised.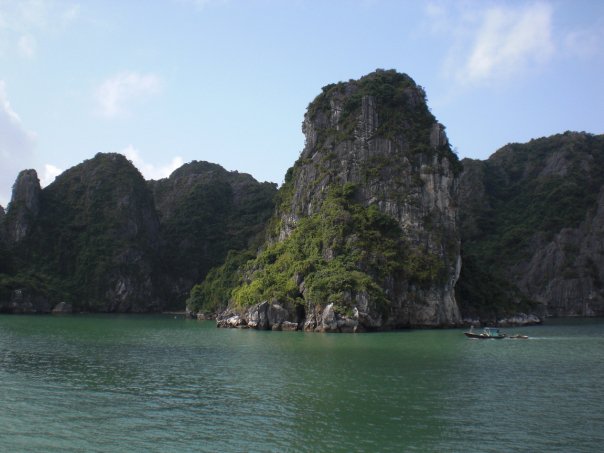 After breakfast on the boat, we headed for land and went for a hike around Cat Ba National Park. We climbed up and up and up hundreds of steps.
Everyone was sweating and my legs were getting bitten to death. No idea why I didn't put on bug spray. On the way up a kind Vietnamese man seeing my pasty white legs covered in nasty red bites gave me some Tiger Balm to ease the itching.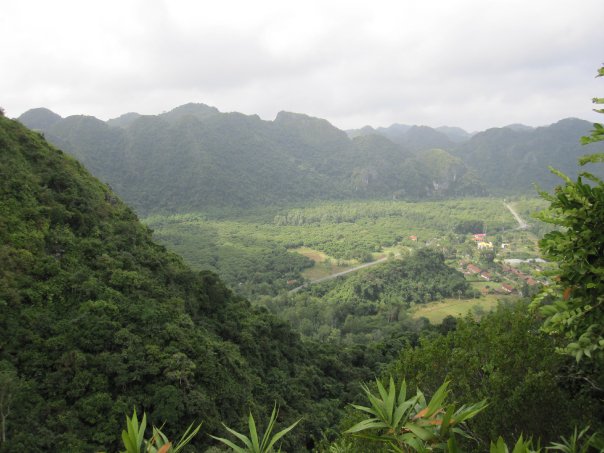 The views from the top were pretty spectacular and I'd even say, worth the bites!
We were even reunited with Stephen for a brief few minutes much to the delight of the group and I bumped into some friends from trekking in Thailand and we agreed to meet back in Hanoi in a couple of days.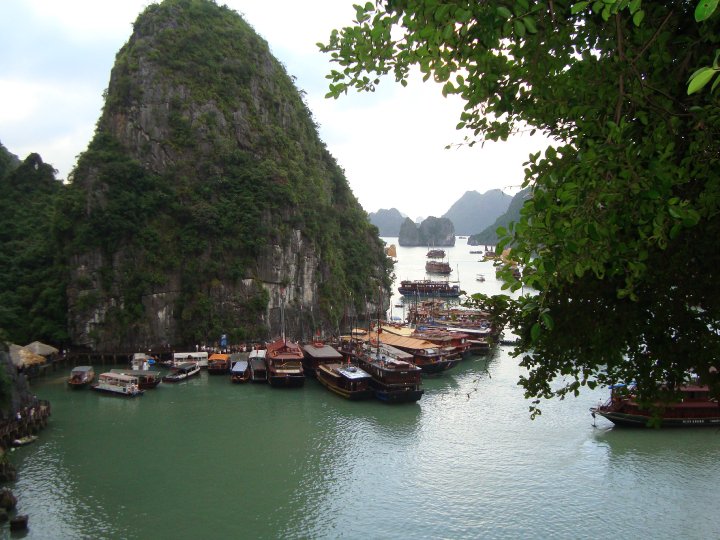 We then boarded a smaller boat which took us to Monkey Island. We were warned not to go near the monkeys as they bite!
We spent the afternoon relaxing on the idyllic private beach, playing volleyball and looking for monkeys, from a safe distance.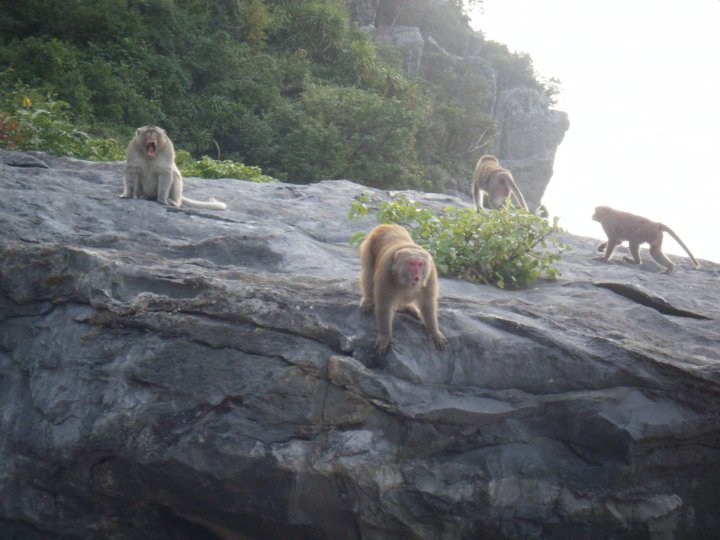 We stayed in cute and comfortable beach cabanas, each with a private bathroom.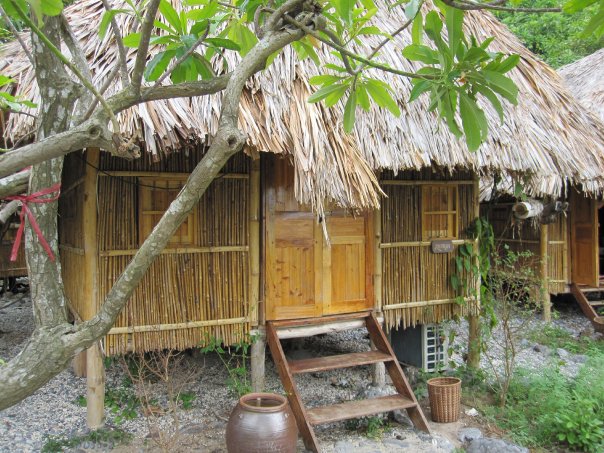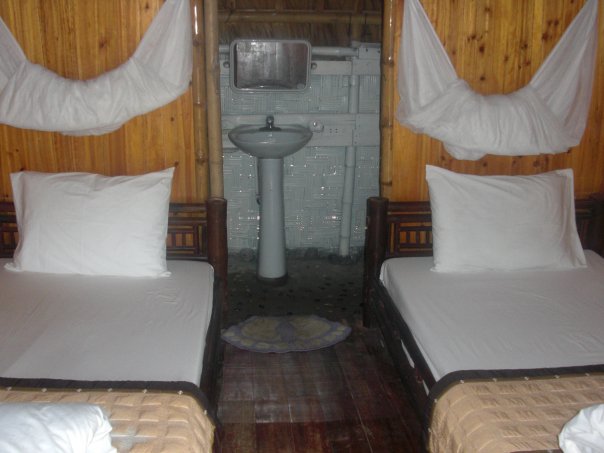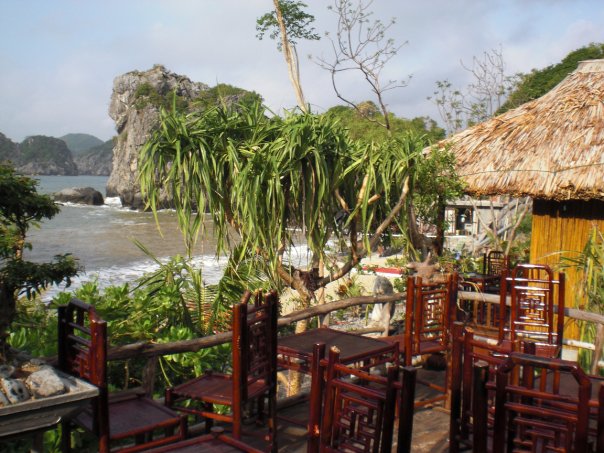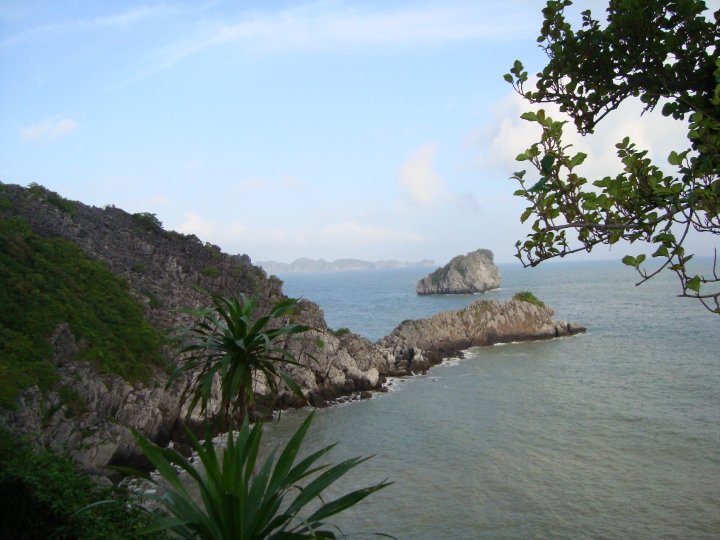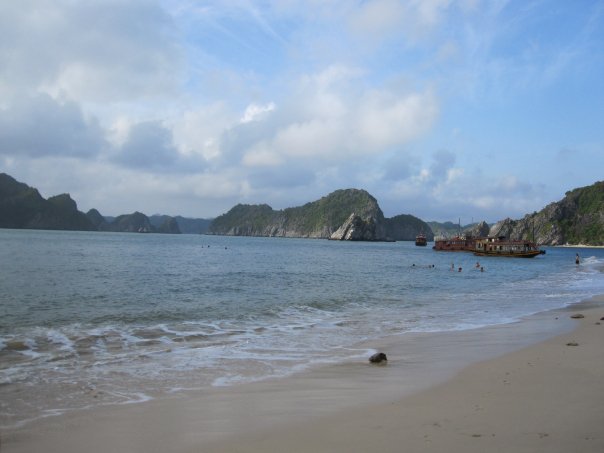 As the sun was setting, Bai waded into the sea with a rubber ring under one arm and a cooler under the other, it soon dawned on me that this was the "˜floating bar' that we had heard so much about! I couldn't blame them for the creative advertising and it was very fun!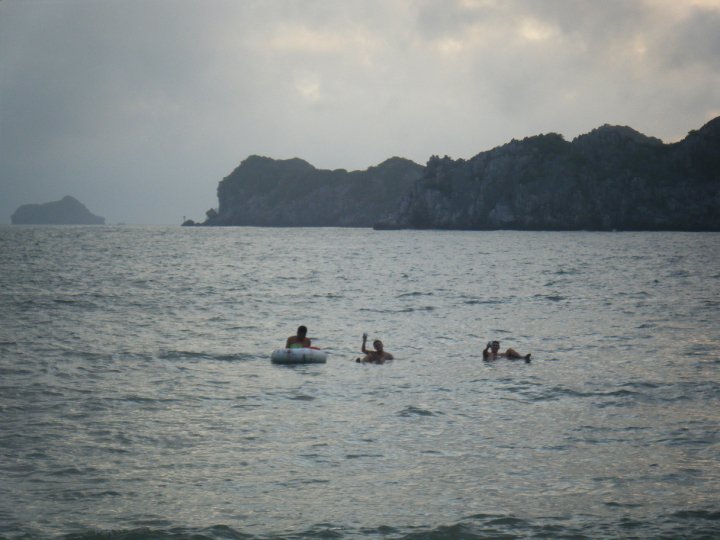 That evening the staff prepared a tasty bbq, and then set up a disco. We danced all evening. The highlight? Bai doing a spectacular version of Thriller.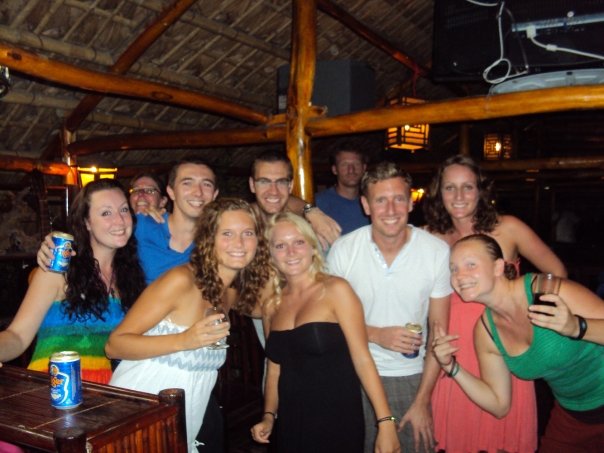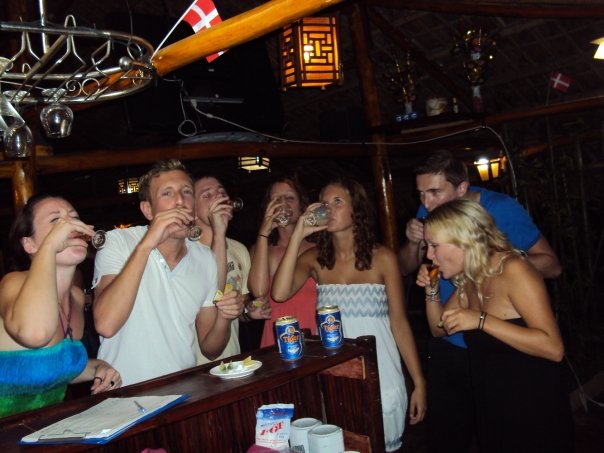 The following morning after breakfast, we re-boarded the smaller boat to head back to the dock.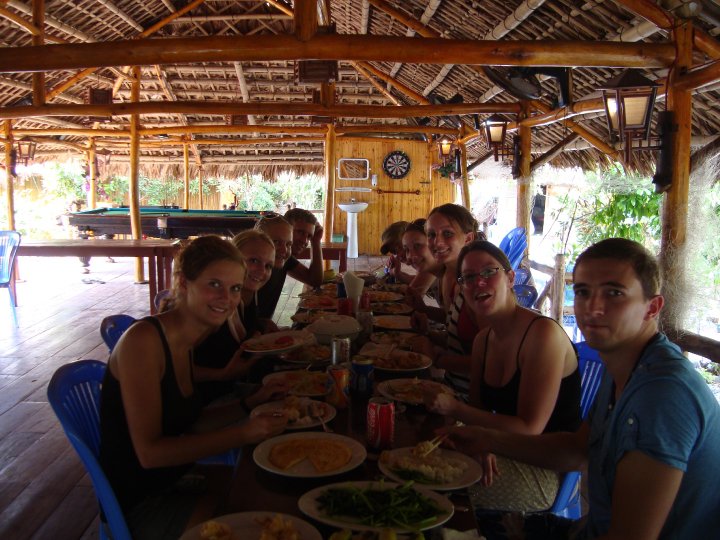 The sea was choppy and I'm not overly fond of boats at the best of times. I asked Bai where the life jackets were kept.
"Ha ha ha ha ha ha!!! Life jackets?"
IÂ think he was joking. I think.
We made it back to land safely, no need for life jackets.
Crazy tour guides,  a beautiful beach, great company and delicious food  – booking this trip to Halong Bay was one of the best things I did in Vietnam and I would recommend it to anyone!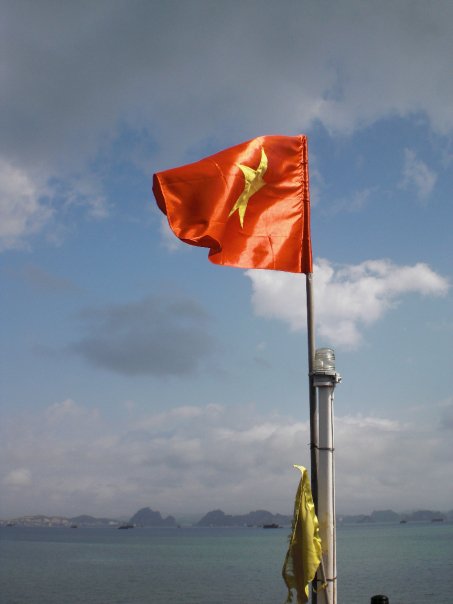 Essential Info:
We booked our tour through Vietnam Amazing Tours. A three day, two night tour costs from $105. This tour can be booked online or through one of the many travel agents in Hanoi or Halong Bay.
Take sunscreen and insect repellent. The sun can be strong, even when it's cloudy and those bugs can bite!
Have you ever been to Monkey Island?