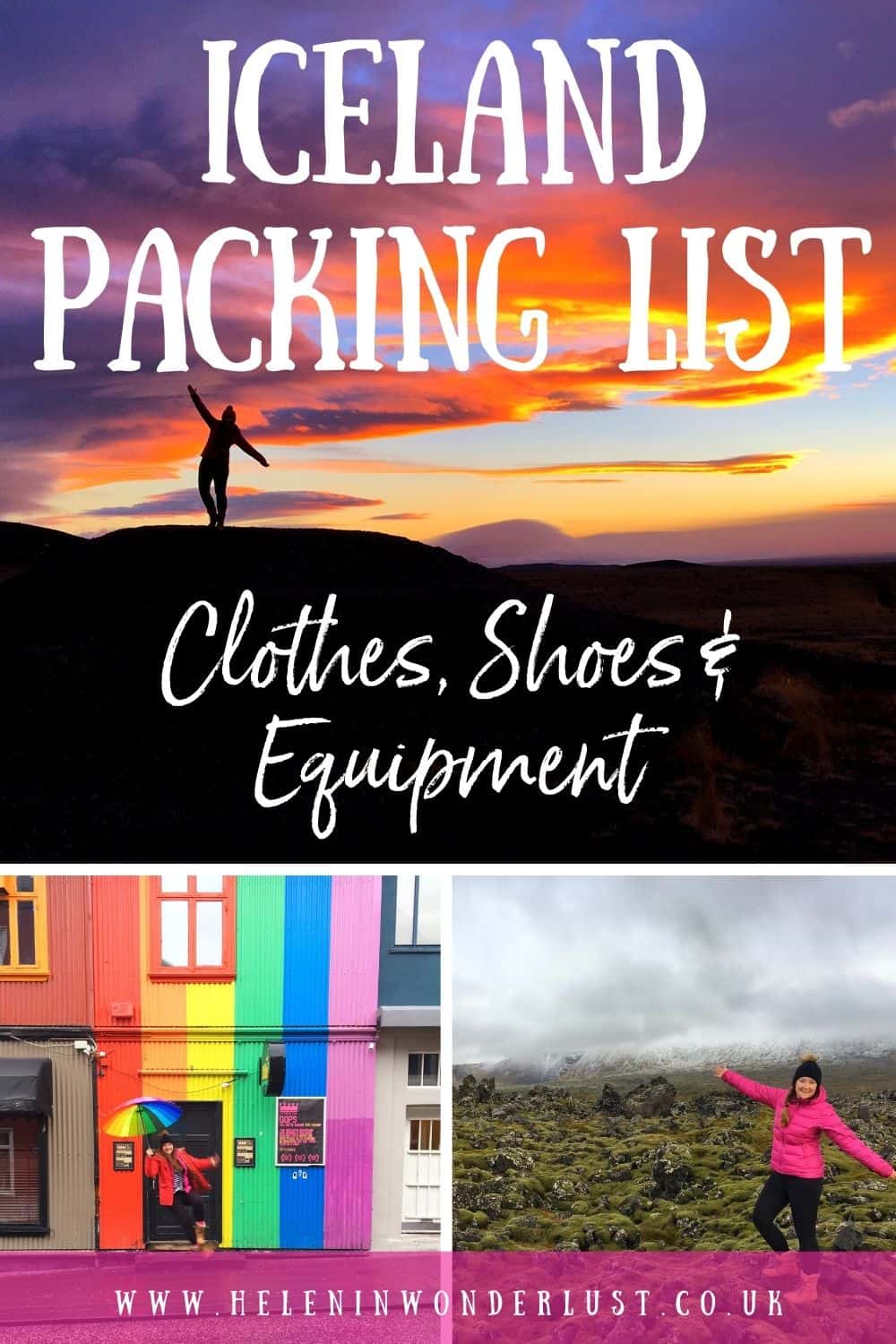 I've just returned from one of the most incredible adventures of my life, taking an Iceland road trip, with one of my best buddies… in a campervan.
I saw the Northern Lights dancing above my head on a winding mountain pass, climbed to the top of waterfalls in the rain, walked along black sand beaches in the glorious sunshine and petted Icelandic horses in the snow.
It was out of this world!
But the weather is the craziest weather I've ever experienced. It changes constantly. It can be raining one minute and sunny the next so know what to pack for Iceland can be a little overwhelming, especially if like me, this is your first real 'winter holiday'.
But I'm here to help with my handy Iceland packing list and what to wear guide. 
We visited Iceland in late October but much of the below will apply to anytime of the year, you may just want to adjust a few things based on the length of your trip!
---
What to Wear in Iceland (My Complete Packing List)
---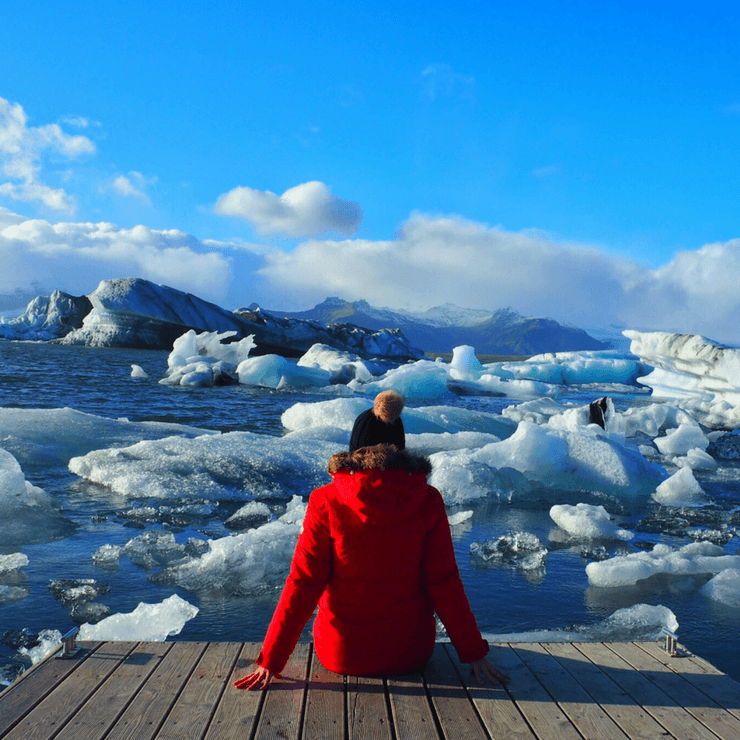 Clothing
In Iceland, keeping warm and dry is really important, especially when you are moving constantly and don't have much time or space to dry your things.
But I found that the key to packing for Iceland is layers (lots of layers), quick drying and warm inner clothes and waterproof outer clothes.
Waterproof and Windproof Jacket
A good jacket is absolutely essential item of clothing for travelling in Iceland (in all seasons) as the weather changes often and rain and high winds are a frequent occurrence. Mine is Didrikson's that I bought from ebay and it's the best jacket I've ever owned. I love it!
It's quite a heavy coat, but it was usually warm enough to wear alone and kept me completely dry. You'll be so much happier if you're not soaked all day.
Down Jacket
For extra warmth, I wore my Marmot down jacket underneath my big coat. It was too warm when hiking, but perfect when I was stood still trying to take photos of waterfalls and the Northern Lights. I also wore it alone on drier days, in the campervan after we'd been out for a while and were waiting for the heater to kick in.
If you go in summer, I would still suggest taking both a waterproof/windproof jacket  and down jacket as the weather changes all the time and it can still be cold. It's called Iceland for a reason.
Long Sleeved Shirts/Tops
I took two long sleeved checked shirts, that I wear all the time at home. I pretty much wore them every day.
Thermal Tops
I took a 2 thermal vests and a long sleeved top from M&S (Heatgen make) and also a Merino Wool Icebreaker Oasis Crew Thermal Top
that is also on my Kilimanjaro packing list.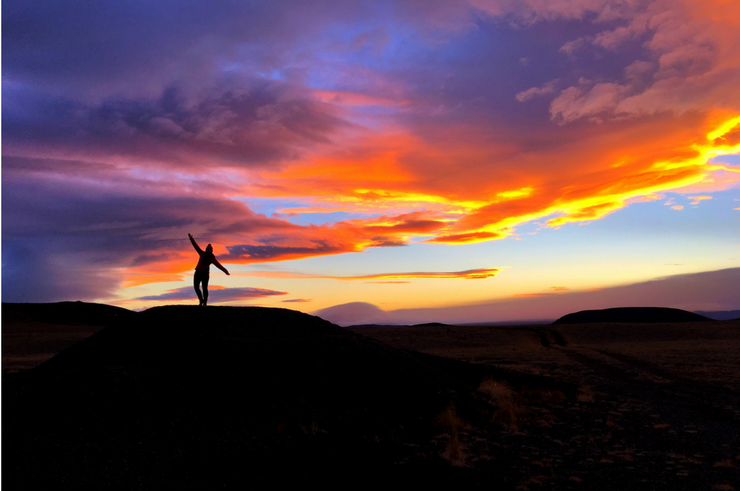 Jumper/Fleece
A jumper or fleece is good to have if you can fit it in. I took my old North Face fleece
 which I wore at night to sleep in and also under my dry suit when I went snorkelling between tectonic plates in the Silfra fissure.
Icelanders are also very fond of the lopapeysa otherwise known as the Icelandic sweater. They are super warm patterned jumpers made from Iceland wool. They are sold everywhere in Reykjavik and all over Iceland, including lots of tourist shops, but they're not just for tourists, most Icelanders have one! The only down side is that they are really expensive (over £100 usually) but they are good quality and will last for years.
Leggings
I wore leggings every single day, taking a few pairs and layering them. For the outer layer I wore Heatgen Plus Leggings from M&S and on the inside I alternated between Heat Holders Thermal Leggings
and Fleece Lined Leggings.
As a combo, these were all brilliant. They were really comfy, I was never cold and they dried really quickly even when they got a bit wet. Plus if you wear two pairs of leggings, it holds in all ya wobbly bits – winning!
In summer you might want to bring some fast drying but non fleecy leggings too.
Check out my store for some funky leggings which would look great against the Icelandic backdrop. This includes my Aurora Northern Lights Leggings available in both adults and kids sizes.
I wish I'd had these when I went to Iceland – they would look amazing on pictures! Next time…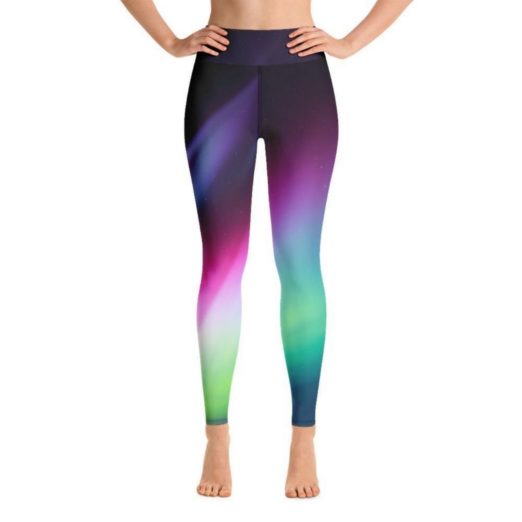 Waterproof Trousers
I borrowed a pair from my friend, but I didn't wear them. I know some people swear by them, but I was fine with just my leggings, which dried quickly with our heated seats.
Waterproof trousers will usually save the water from running into your boots and wet feet would be the worst, so if you can take a pair just in case! Cotswold Outdoor have a great selection!
Jeans
I took one pair of black jeans. I wore these on the plane, around Reykjavik and on drier days.
Dressy Outfit
Not essential but… Reykjavik is a cool, hip city, with cool, hip people and cool, hip bars. If you are planning to go 'out out' in Reykjavik, you might want to bring some more nicer outfits – either a top to wear with your jeans or a simple dress and tights!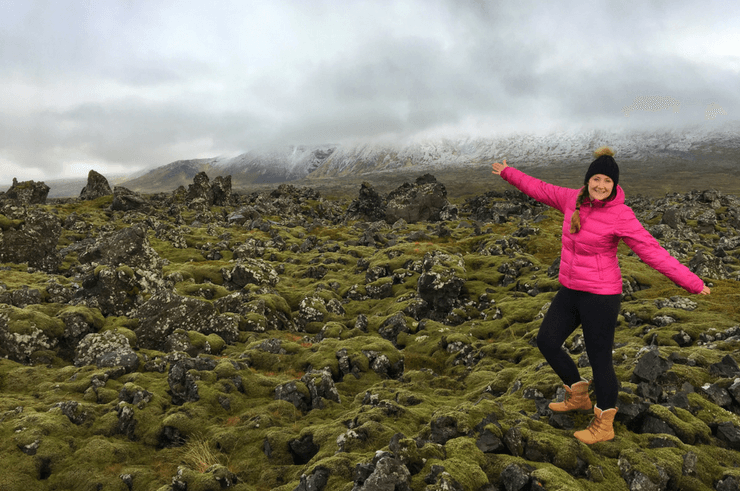 Swimsuit
Iceland is full of hot springs and pools so forgetting your swimsuit would be a travesty. If you're staying in a campervan like I did and driving the ring road, the public pools are a godsend.
Just remember in Iceland, it's the done thing to shower thoroughly and naked in communal showers (don't worry, they're split out male and female) and then get into your cozzie before you get into the pool! Nowadays some pools (including the Blue Lagoon) have private showers too.
Socks/Underwear
I took 6 pairs of Glenmuir 1891 Fairisle wool socks
 which were great for keeping me warm and then I just took a couple of pairs of normal socks too. Take at least two bras, in case one gets wet and underwear for every day.
Hat
I took a couple of wool beanie hats for the trip and pretty much lived in them, even wearing one when I went to bed in the camper.
Gloves
Your hands will get really cold in Iceland so a warm pair of gloves is essential. I had a pair of wool touch screen gloves
which were perfect as they were warm and allowed me to use my phone whilst wearing them. If your hands get cold really easily, I would maybe consider getting another pair of gloves or mittens to go over the top.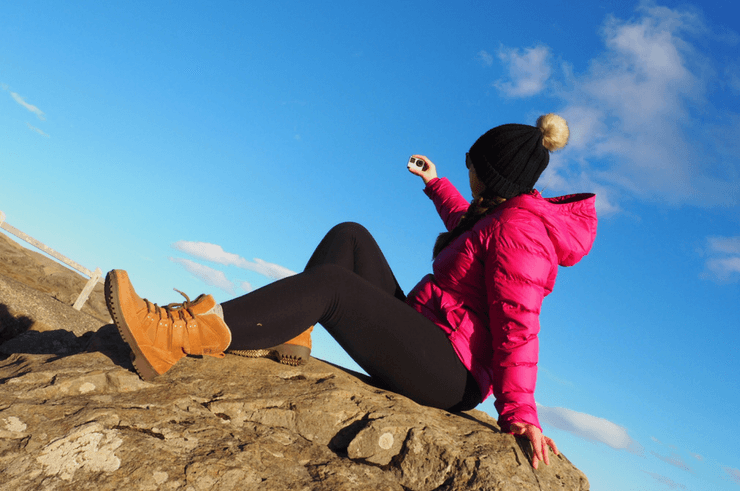 Shoes
Waterproof Boots
A pair of waterproof boots is a must, so if you only bring one pair of shoes, bring these. Mine are the Sorel Women's Meadow Premium Snow Boots
, which are suede but oil treated so they are completely waterproof and warm, so perfect for a winter trip to Iceland. These were really comfortable from the first wear (no blisters) and kept me warm and dry throughout my trip.
If you have waterproof walking boots, these would also be fine (especially if you have good socks), unless you are walking through deep snow or rivers.
Spare Shoes
My Sorel boots are amazing, my favourite boots ever in fact, but they are very warm so I wish I'd had another pair of shoes to change into for driving to give my feet a bit of rest or for when I just needed to pop out of the camper for a quick bathroom break. A lighter pair of boots or trainers would do the trick. A spare would also be good in case your feet get wet, luckily mine didn't.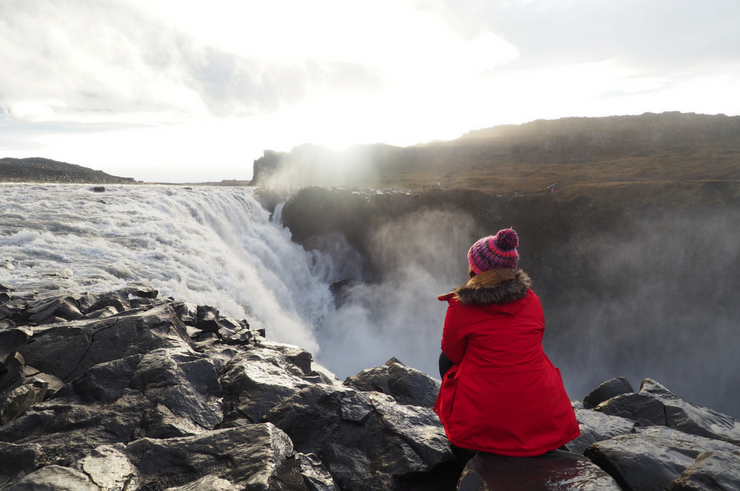 Baggage
I was originally intending to travel carry on only, but I realised even before I started packing that there was no way I was going to fit it all in. So I travelled with a carry on, a small day pack (which I could fit pack flat inside my carry on) and my backpack.
On the way there I was flying WOW Air who only allow a carry on for free, so I paid extra for a checked bag. On the way back I was travelling with Icelandair, so I had a checked bag and hand luggage included. They also let me bring my umbrella on too.
Top Tip: With WOW Air, it's a lot cheaper to pay for your checked bag online (£22.99) rather than at the airport (£39).
Backpack
I took my 60l Gelert Jet-Set Backpack (which I don;t think is available anymore) but I also love Osprey packs as they're really comfy and easy on your back and as soon as my 8-year-old Gelert pack finally gives in (it's still going stong-ish).
Carry On Bag
I took quite a lot of camera gear, so I also took my Revelation! carry on suitcase. In here, I also packed a spare outfit including my down jacket and a small day pack.
Small Waterproof Day Pack
Having a small, waterproof or at least water resistant day pack is a good idea. They're great for keeping your camera gear dry whilst you hike and can double up as your handbag whilst out and about in Reykjavik. Mine wasn't waterproof so I ended up wrapping everything in plastic bags inside.
One that fits in your hand luggage is best or maybe this can even be your hand luggage if you pack lighter than me (we took loads of Super Noodles and Pasta n' Sauce with us – don't ask)! I love Osprey packs and Fjallraven Kånken Rucksacks which are stylish and water repellent, rather than waterproof, but they also have the Bergen 30 which is waterproof.
Packing Cubes
I use my Eagle Creek Pack-it Cubes
on every single trip I go on and they're especially handy when you are living in a van and need to keep it as neat and tidy as possible. I also sometimes wrap mine in a jumper and use it as a pillow.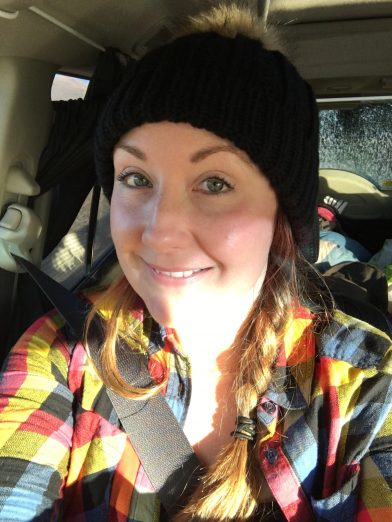 Toiletries & Health
Aside from your usual toiletries and make up, I'd recommend making sure these items are in your bag, especially if you're camping or out in the cold night taking pictures like I was!
Moisturiser
The chances are you'll be out in the cold evenings taking pictures of beautiful skies and Northern Lights, which is great, but the weather plays havoc with your skin, so bring a really good moisturiser. I'd also suggest taking a good hand cream too.
Face Wipes/Baby Wipes
These aren't necessary, but I was wild camping for much of my trip, so washing wasn't always possible. Having wipes made me feel a little bit fresher in between showers. If you're staying in hotels the whole time you won't need them.
Clarifying Shampoo & Deep Conditioner
If you are planning a visit to the Blue Lagoon, you should know that the ingredients in the water can really dry out your hair. Put conditioner on your hair before you get in, then wash it thoroughly with a clarifying shampoo
 when you get out and follow with a deep conditioner
. In a day or two your hair should be back to normal!
First Aid Kit
I heard that some medicines are hard to get over the counter in Iceland and thankfully I never found out if this was true but I had my own first aid kit
just in case as we were also travelling to very remote places. I topped this up with a few of the usual medicines I travel with, ibruprofen, rehydration salts, Immodium etc.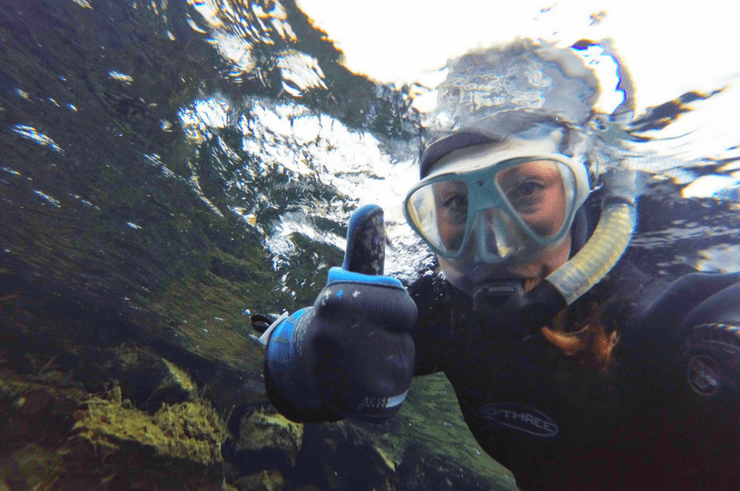 Electronics & Camera Gear
Camera
Iceland is the most photogenic place I've ever been, so you'll want to take your camera. If you want to photograph the Northern Lights, having a camera with manual settings is also important. I use an ">Olympus OMD and travel with 3 or 4 lenses – my 14-42 mm lens
 every day lens (this is the one I use the most), my wide angle lens
 for landscapes and indoor and my 25mm lens for people and food shots.
 I left my zoom lens at home this time.
Top Tip: You may also want to a bring spare battery as the cold temperatures can make them drain quicker.
Tripod
If you're lucky enough to spot the Northern Lights, a tripod is needed to get those amazing shots you see on Instagram! I borrowed a lightweight tripod
one from my dad, but if you don't want to carry one around, a small Gorillapod may do the job. Also great for getting solo shots (like the one of me above) and long exposure shots of the waterfalls. Just remember to keep hold of it in the wind!
Memory Cards
I took over 2000 photos whilst in Iceland so make sure you have enough memory cards. SanDisk
are my go to!
Go Pro
Whilst an adventure proof camera isn't a necessity, it can come in pretty handy. I don't have a waterproof case for my main camera so my GoPro
 was good when I was getting soaked walking under waterfalls or snorkelling between tectonic plates in Silfra.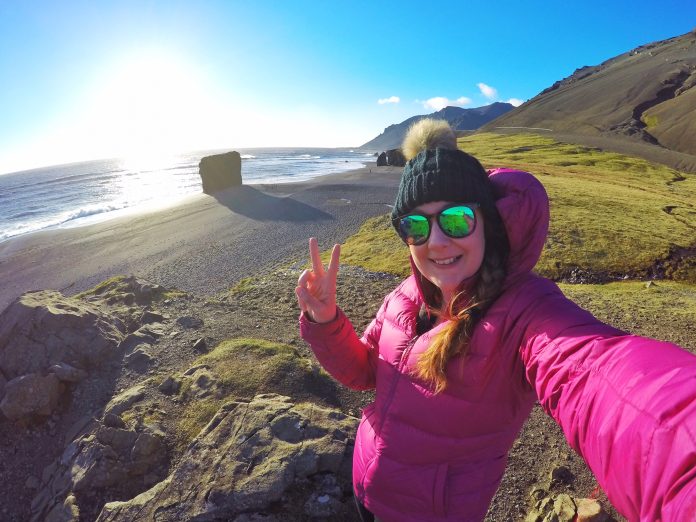 Unlocked Phone
I ended up taking a lot of my pictures on my iPhone as it was often just easier and quicker in the cold and also used Google maps to get around, rather than hiring a sat nav.
I wanted to get my iPhone unlocked, so I could use a local SIM card, but I left it too late (it can take between 72 hours – 7 days apparently to get it unlocked), but my provider, 02 does a travel bolt-on where I pay £1.99 a day for all the data I need so it worked out quite reasonable and I had coverage from Vodafone pretty much everywhere.
But, if you don't have this facility, it's a good idea to get your phone unlocked so you can get a local SIM. Siminn, Vodafone and Nova are the 3 main local providers.
Waterproof Cases
If you have a waterproof cases for your camera or phone, it's a good idea to bring them. It rains a lot in Iceland and even when it's not raining, there's spray from the waterfalls to contend with. Lifeproof make good waterproof cases for iPhone, Samsung and LG phones.
Kindle/Book
If you're waiting for the Northern Lights to make an appearance you may want something to read so bring a ">Kindle or book. In case you are wondering, I read The Girl on the Train and it was very good!
European Plug Adapter
In Iceland they use European plugs, so bring at least 1 with you to charge all your electronics.

Miscellaneous
Umbrella
An umbrella isn't essential, but it kept me, my camera and phone dry, especially around the waterfalls and when the rain blew in sideways with the wind! Just remember that the wind is strong, so be careful where you put it up and always face the top of it towards the wind – you don't want to be blown over a waterfall!
Sunglasses
When the sun comes out, it really comes out and it's low in the sky so can shine right in your face when driving.
Gaffer Tape 
I always travel with a bit of gaffer/electrical tape. You never know when that stuff is gonna come in handy to fix a broken car door or backpack.
Head Torch
Having a head torch
is good for for dorms and essential if staying in a campervan/camping or if you are going on any night time excursions.
Towel
You'll need a towel for the pools and hostels. You can hire them in a lot of places but they are relatively expensive. A quick drying travel towel would do fine or just bring one from home like I did.
Map
I found it useful to mark everything I wanted to see on a ">paper map, before I left home. You can get them on online, in bookshops usually and sometimes in Iceland guide books. But you can also do this when you are there, as most rental companies provide you with a map and you can pick them up in hotels and hostels. Between our paper map and Google Maps on my phone we got around just fine.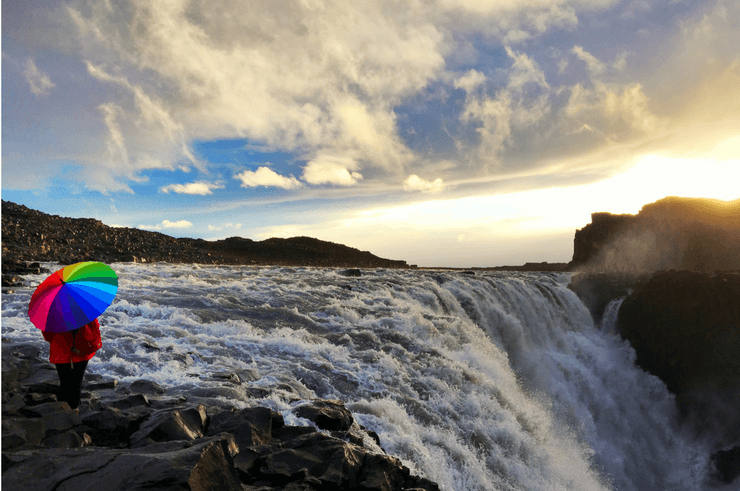 Water Bottle
Bring a refillable ">water bottle. The water from the taps is perfectly fine to drink (just choose cold, not the sulphur-smelling hot water), so it will save you buying a lot and you can also fill up from lots of rivers and streams too as the water is really clean!
Eye Mask
If you're going in the summer when it's light most of the time or staying in a dorm at any point, an eye mask would be pretty useful for helping you sleep!
Ear Plugs
I stayed in a hostel in Reykjavik during the weekend and whilst it was lovely, it was really loud! This doesn't bother me but would annoy a lot of people.
Reykjavik is one of the best party cities in the world and each weekend they have the 'runtur', which is basically 48 hours of partying! People go out around midnight, so there will be people coming and going all through the night.
We were also on the same floor as a group of kids who were going on early morning trips and thought it would be fun to play loud music at 7am in the kitchen next to our dorm, so if you're a light sleeper these will come in handy.
Sleeping Bag
If you're staying in hostels or hiring a campervan, I'd suggest that you take your own sleeping bag as a lot of places charge you for bedding hire and the costs start to add up. I have a 4 season Marmot sleeping bag that I travel with. It's the same one I used for climbing Kilimanjaro so it's really warm and toasty. I'd recommend a 3 or 4 season sleeping bag!
Combination Padlock
I always have a couple of ">Pacsafe padlocks hanging on my bag. I used mine for my locker in the hostel in Reykjavik.
Reusable Bags
I brought a few reusable with me and they came in really handy to put wet clothes and boots in and also be our bin bags in the campervan. If you go shopping you'll also get some for free. Just don't be the dorm rustler.
So there you have it – my complete Iceland packing list. I hope you have an amazing (and well prepared) trip!
READ MORE: An Epic Iceland Road Trip Itinerary (with things to do & self-drive tips)
Read More About Iceland & Europe…
Please Note: Some of the links in this post are affiliate links, which will earn me a small commission at no extra cost to you. Affiliate sales help with the running costs of this site, so thank you for your support!