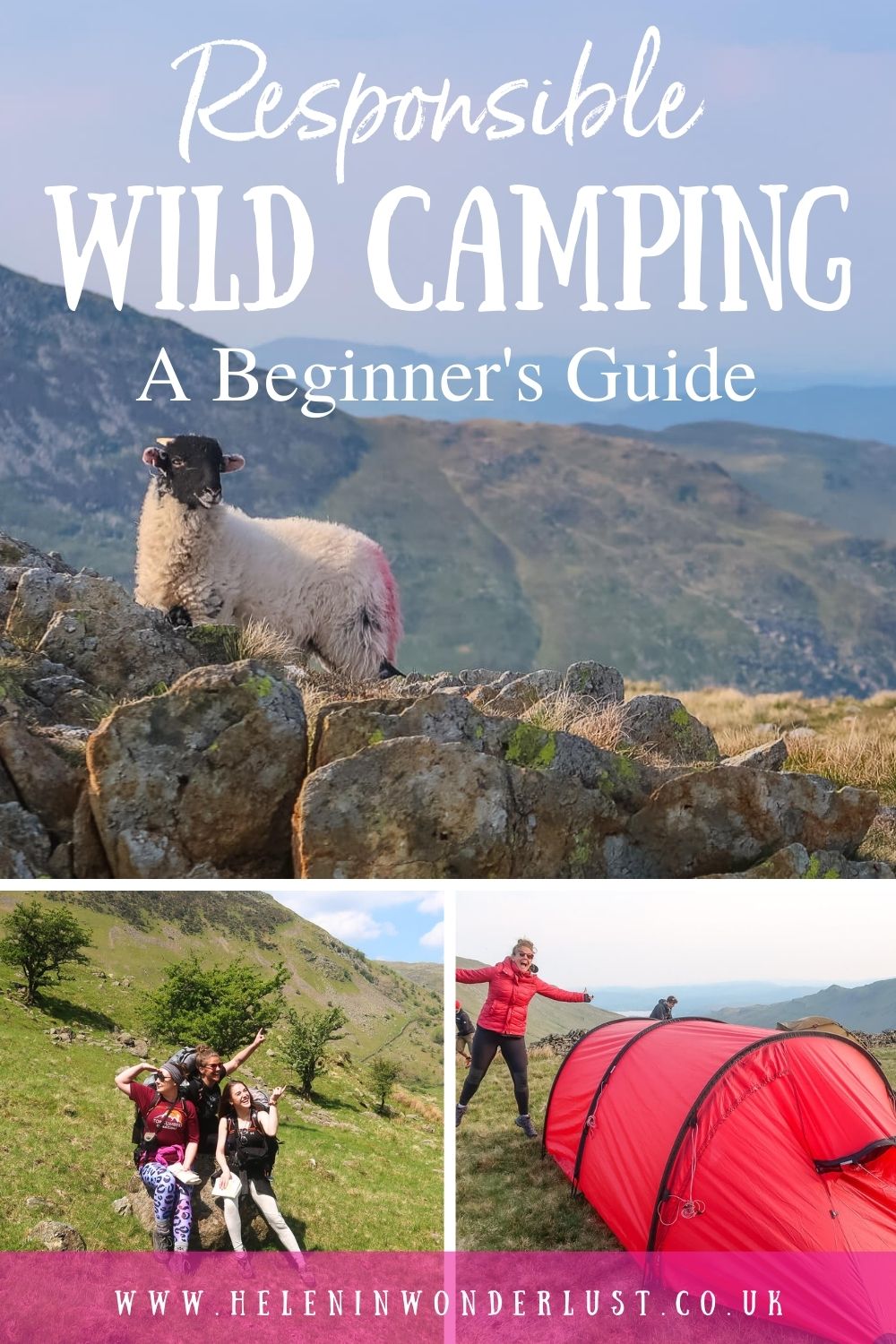 If you're looking for an adventure in the UK, wild camping is one of the best ways to find it! There's something quite extraordinary about being out in nature, far away from the hustle and bustle of the city, with only yourself and the occasional sheep for company.
However, wild camping in the UK is not quite as simple as just putting up your tent wherever you feel like it. There are rules, codes and even laws to ensure that we keep the countryside exactly as we found it.
If it's your first time going wild camping, for a better, safer experience I would highly recommend taking a trip with someone like the Mammut Mountain School, like my friends Vicky, Sabina and I did a few weeks ago in the Lake District.
They offer various courses including Private Guiding (which is what we did), Climbing, Mountaineering, Winter Sports and Mountain Leader qualifications.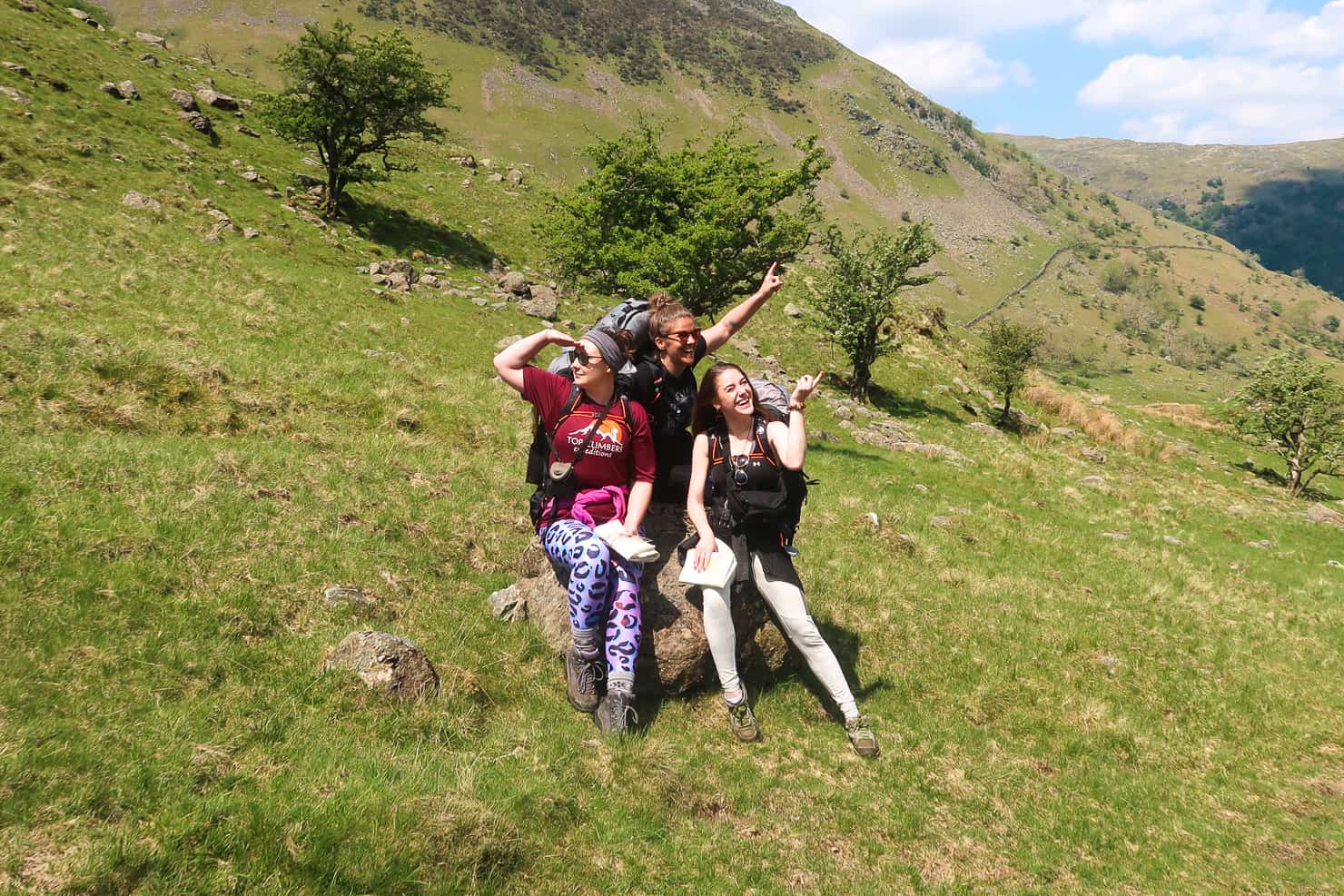 I've been wild camping many times before, both in Africa and in the UK (on my Duke of Edinburgh Award about 25 years ago and in the Outer Hebrides) but it was still good to have some proper instruction and our guides Dougie and Emma were amazing. 
Not only did it take the pressure of us, but we also didn't need to buy any of our own equipment (you have to carry it though, no getting out of that, sorry folks), they took us to an amazing secret spot, taught us how to navigate and how to be responsible wild campers.
---
Responsible Wild Camping – A Beginner's Guide
---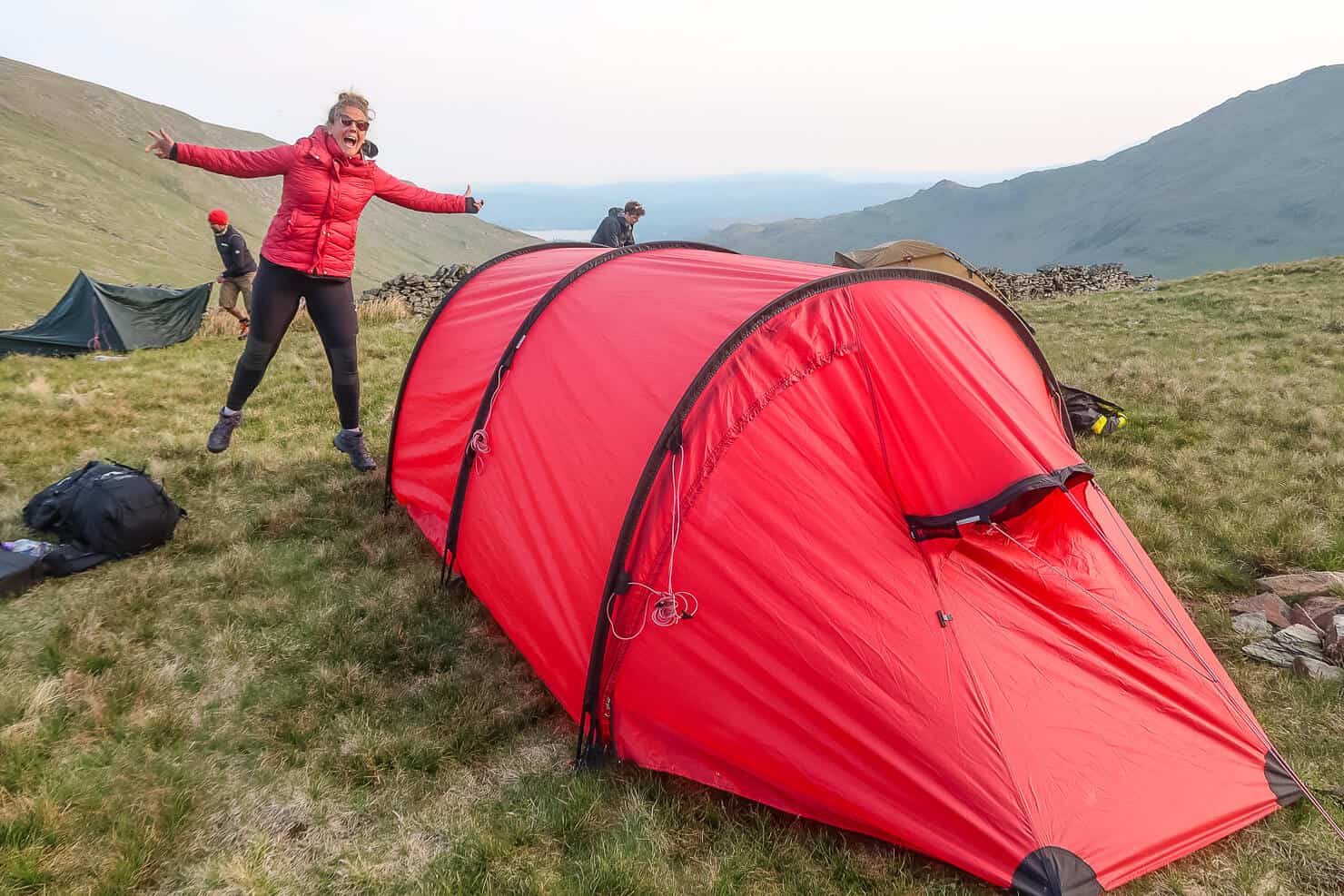 First, you need to understand that wild camping is illegal in most parts of the UK (it's only legal in Scotland). To go wild camping elsewhere in the UK, including the Lake District, you need to have the land owner's permission.
That may sound pretty straightforward, but 9/10 you won't have a clue who the landowner is, let alone find them to ask if it's ok!
With that being said, wild camping is generally tolerated (especially in the Lakes) if you abide by certain rules and it's very rare for someone to ask you to move, especially if you are following those rules. 
Unfortunately, there are lots of people who don't follow the rules which makes things more difficult for those who are considerate – so don't be one of those people.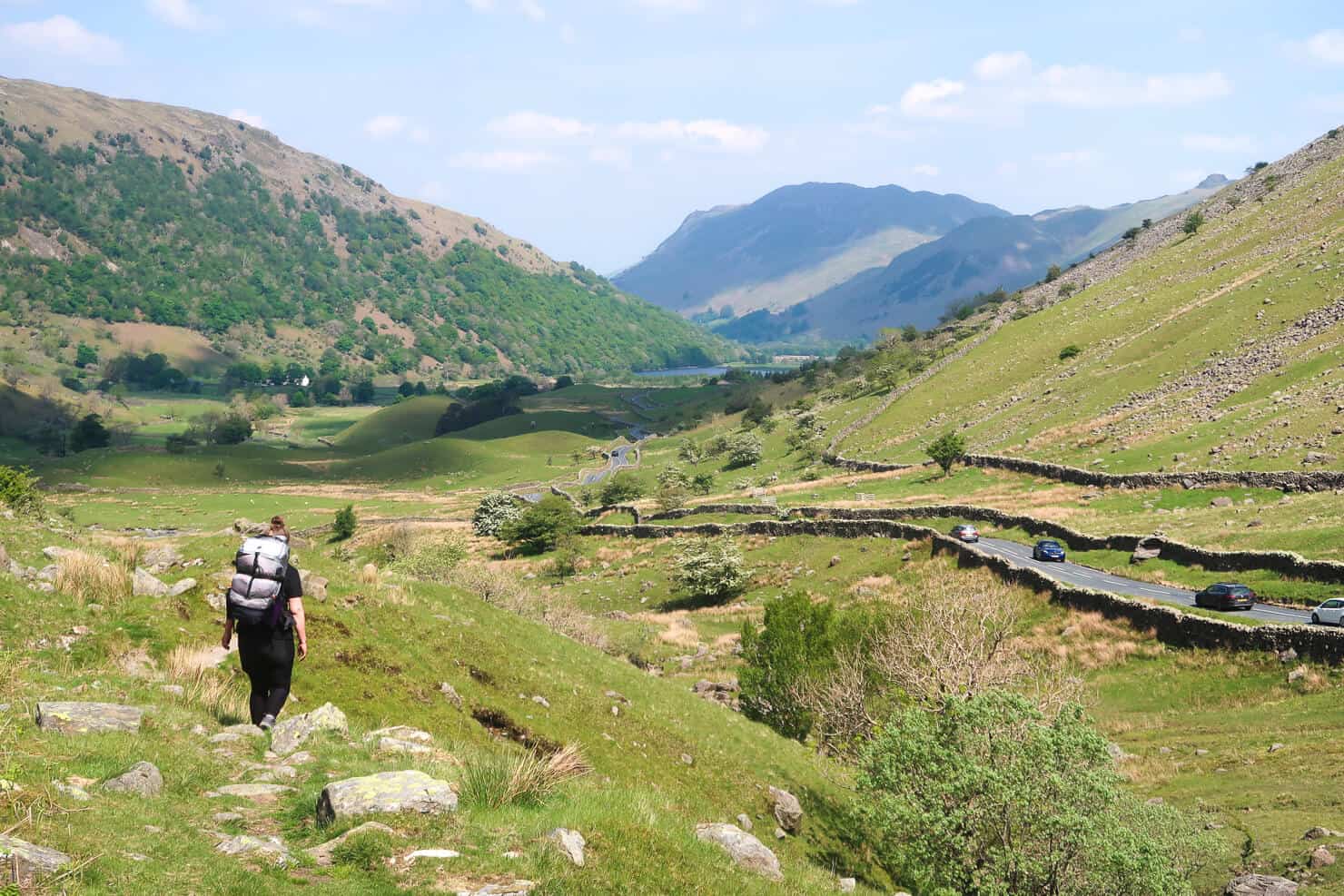 Leave No Trace – Wild Camping in the UK 101
The first and most important rule of wild camping in the Lake District or anywhere else is to leave no trace. Take everything with you when you leave so that you don't pollute the area. If you brought it in, take it out. Before you leave the campsite, check around to make sure there's nothing you've forgotten – no crisp bags, no tent pegs, no nothing!
And if you see any litter on your walks, it's good practice to pick it up and take it with you to dispose of later!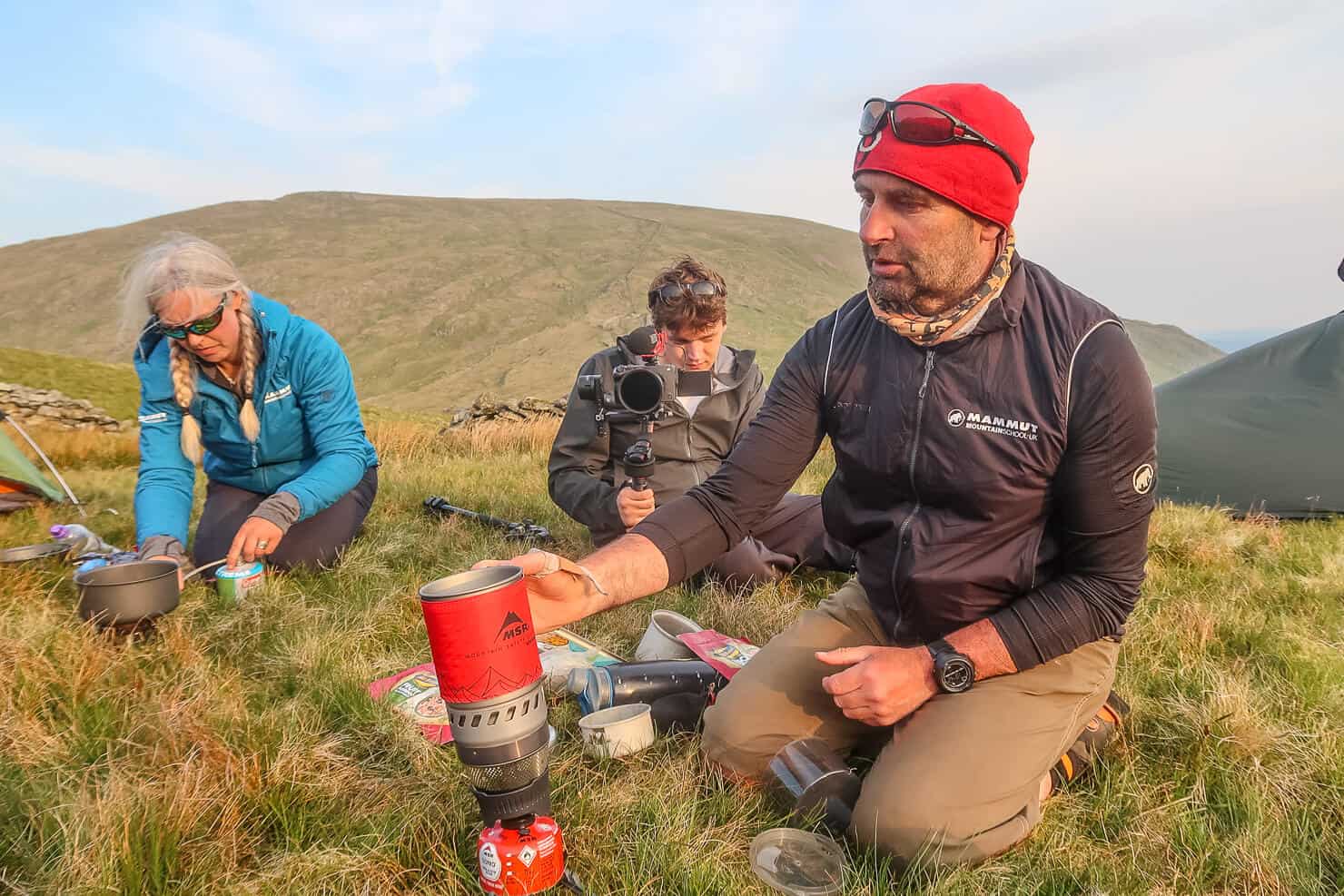 Do Not Light Any Fires
Use a gas camping stove (the MSR Windburner Stove System is a good one and what we used) rather than a campfire which will leave scorch marks on the grass and could cause a forest fire if not contained.
Likewise, don't bring a disposable bbq (they're now trying to ban them from being sold in the Lake District) but if you do, place it on stones, away from the grass and take it with you when you leave.
Again, leave no trace (no scorch marks). Putting a bit of water on the grass under the stove can also help with this.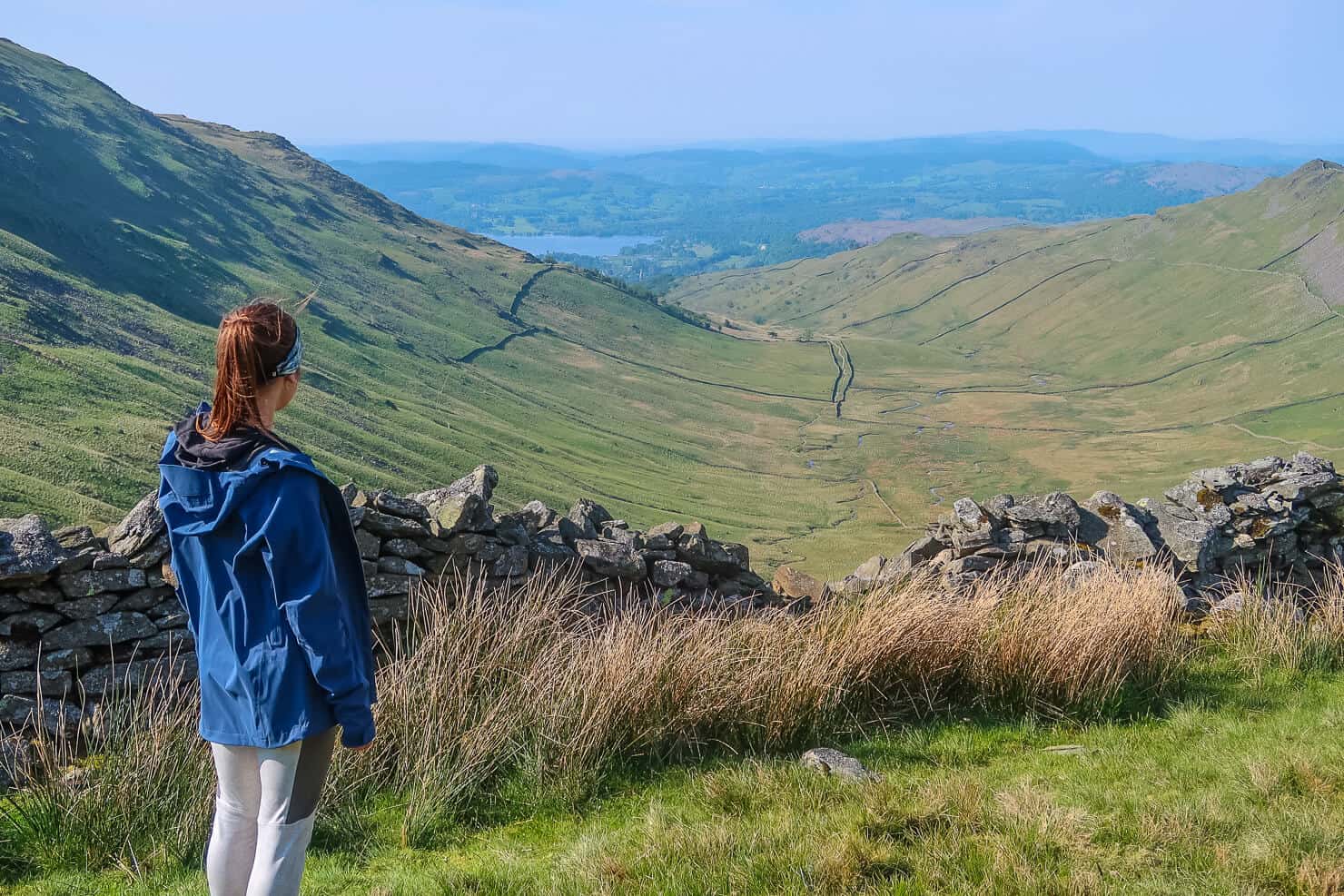 Camp on High Ground, Away from Sight
Ideally, if you are wild camping, you should be on high ground, away from roads, houses and basically where no one can see you. 
And you will need to be careful about flashing lights and loud noises as you don't want people to see or hear you and think you're in trouble and alerting mountain rescue. So no mountain discos (as fun as that sounds) but a silent, in the dark disco, is ok – just don't fall over and injure yourself.
Basically, you don't want to draw attention to yourself!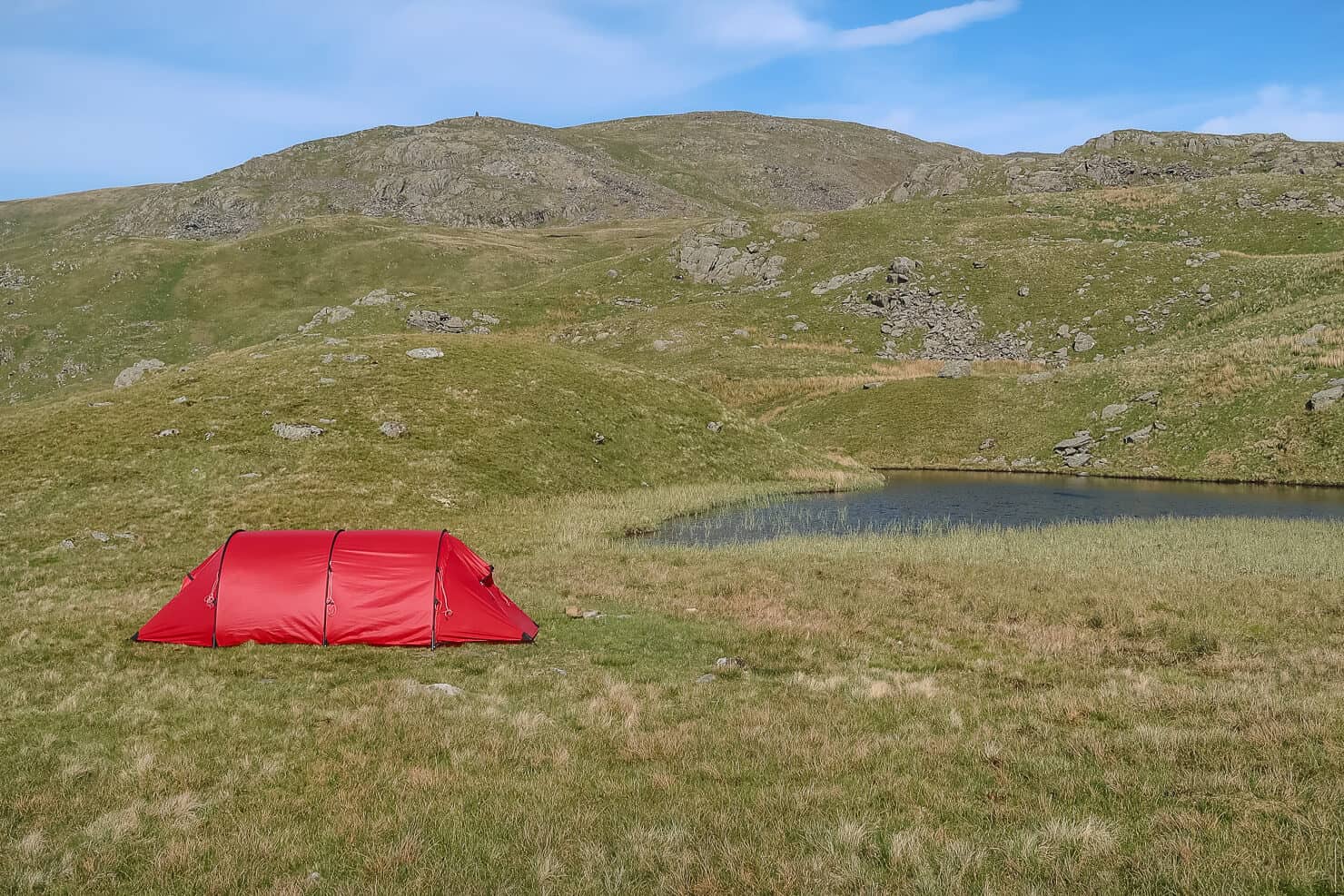 Put Your Tent Up late and Take it Down Early
If you're wild camping, you should only put your tent up late in the day and you should take it down early in the morning. This means that you should only camp in a place for one-night maximum. 
This also helps with the no trace policy because if it's up for longer, it's going to damage the grass.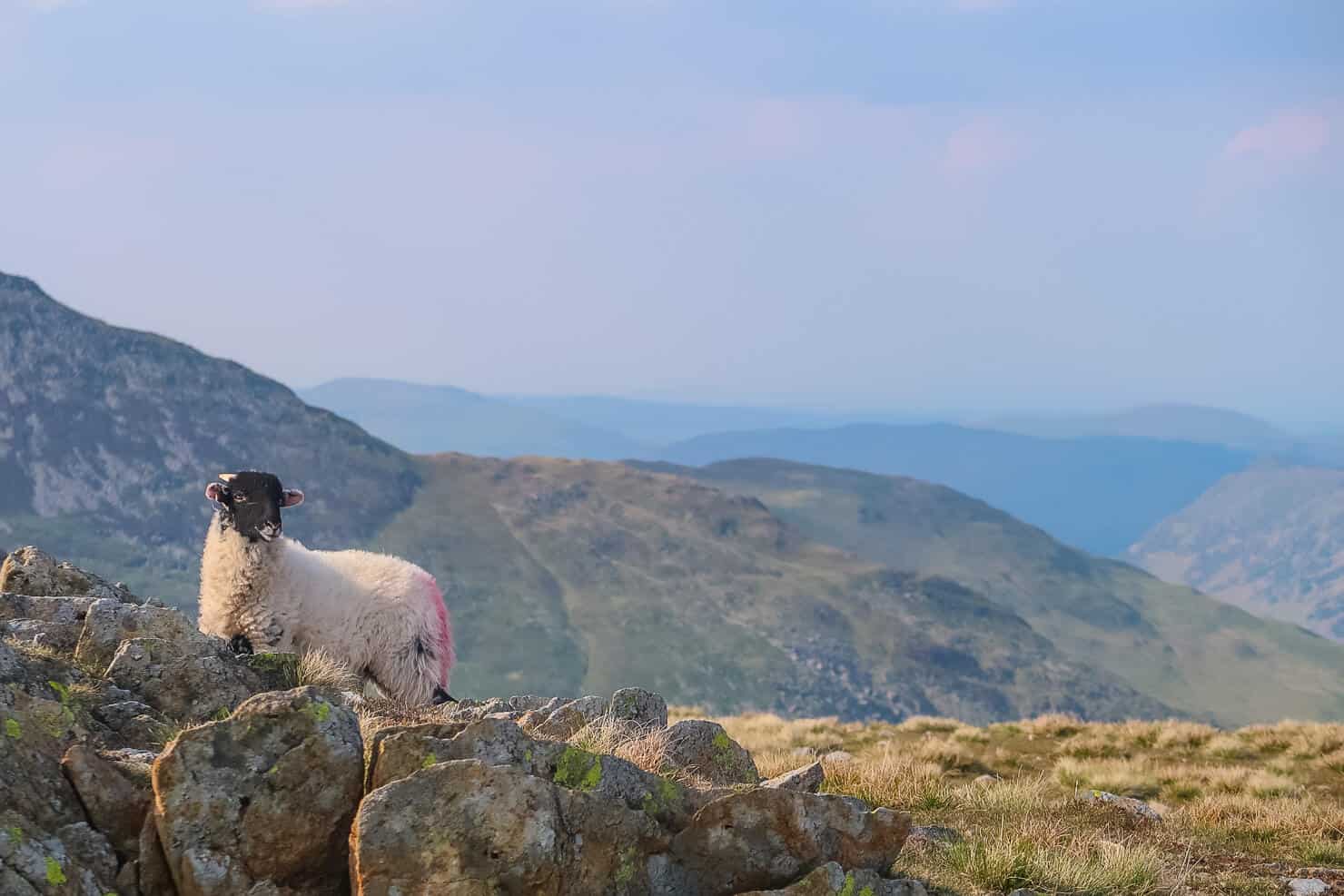 Bury Your Business
Going for a wee in a bush is no big deal. But what do you do with your toilet paper? And what happens if you need a poo?
Ok, so if you're just going your toilet paper, ideally should be put in a little bag (these biodegradable, compostable nappy bags are perfect) and brought off the fells with you. You can then dispose of it in a bin when you next see one. The same goes for feminine hygiene products, take them with you.
Really, you should do the same if you go for a number 2 – like you would with dog poo – carry it with you until you find a bin. But most people don't want to do this and that's fair enough. 
So if you're not keen on carrying a bag of poo with you, then you need to carry a 'shit shovel' with you – it's your choice. A small trowel will do. Then if you need to go, you dig a hole with the trowel, do your business in the hole and then bury it (so the trowel isn't actually touching anything other than dirt).
If you bury your toilet paper, make sure that it's biodegradable too. Who Gives a Crap is a great brand to take.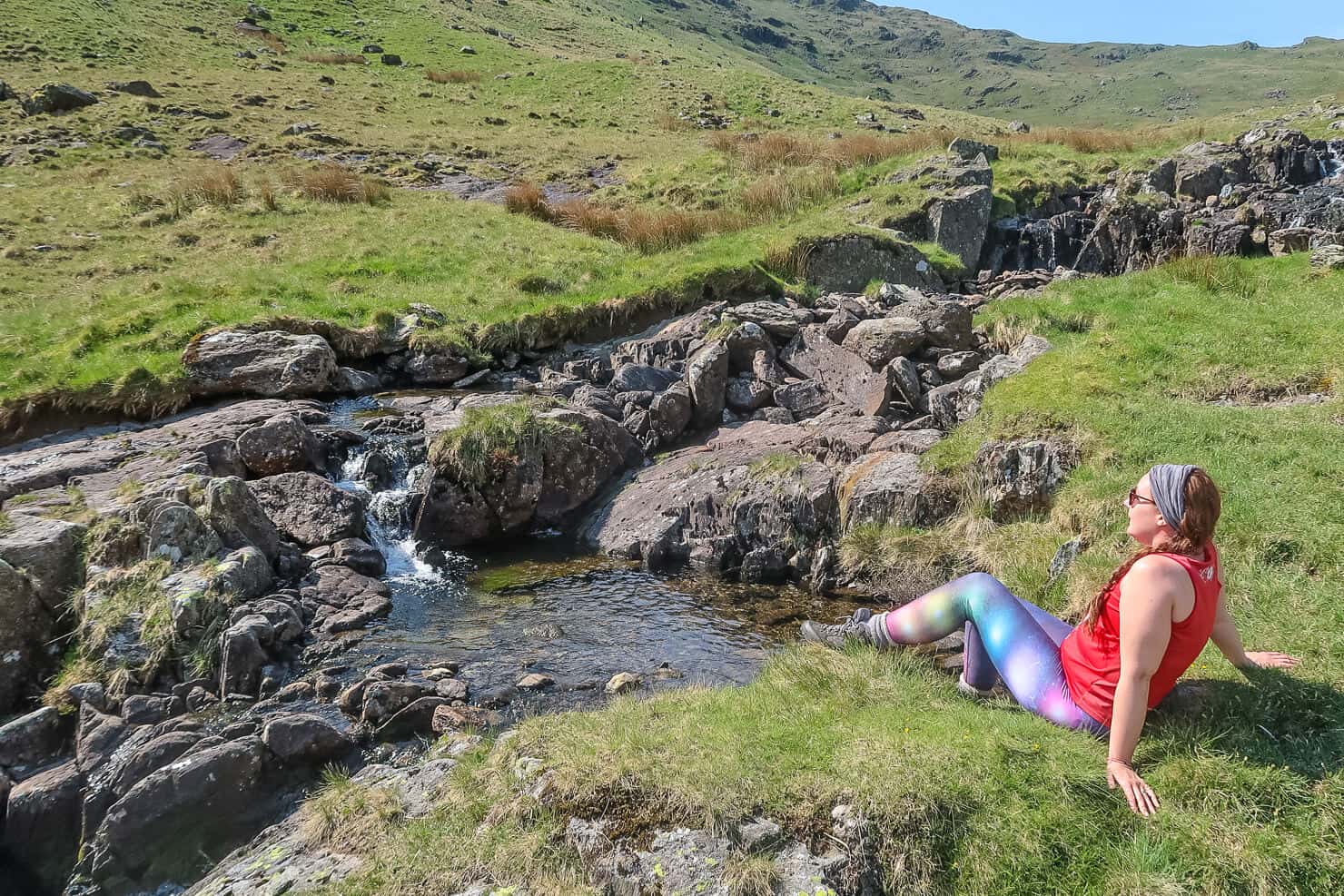 Where to Go if You Need to Go
If you do need the toilet, make sure that you go away from any water sources (rivers, streams, lakes) because no one wants your wee or poo contaminating the water. People drink from mountain streams and lakes. 
Make sure that you go somewhere away from the water and away from your camp and if there's a few of you, designate a specific area.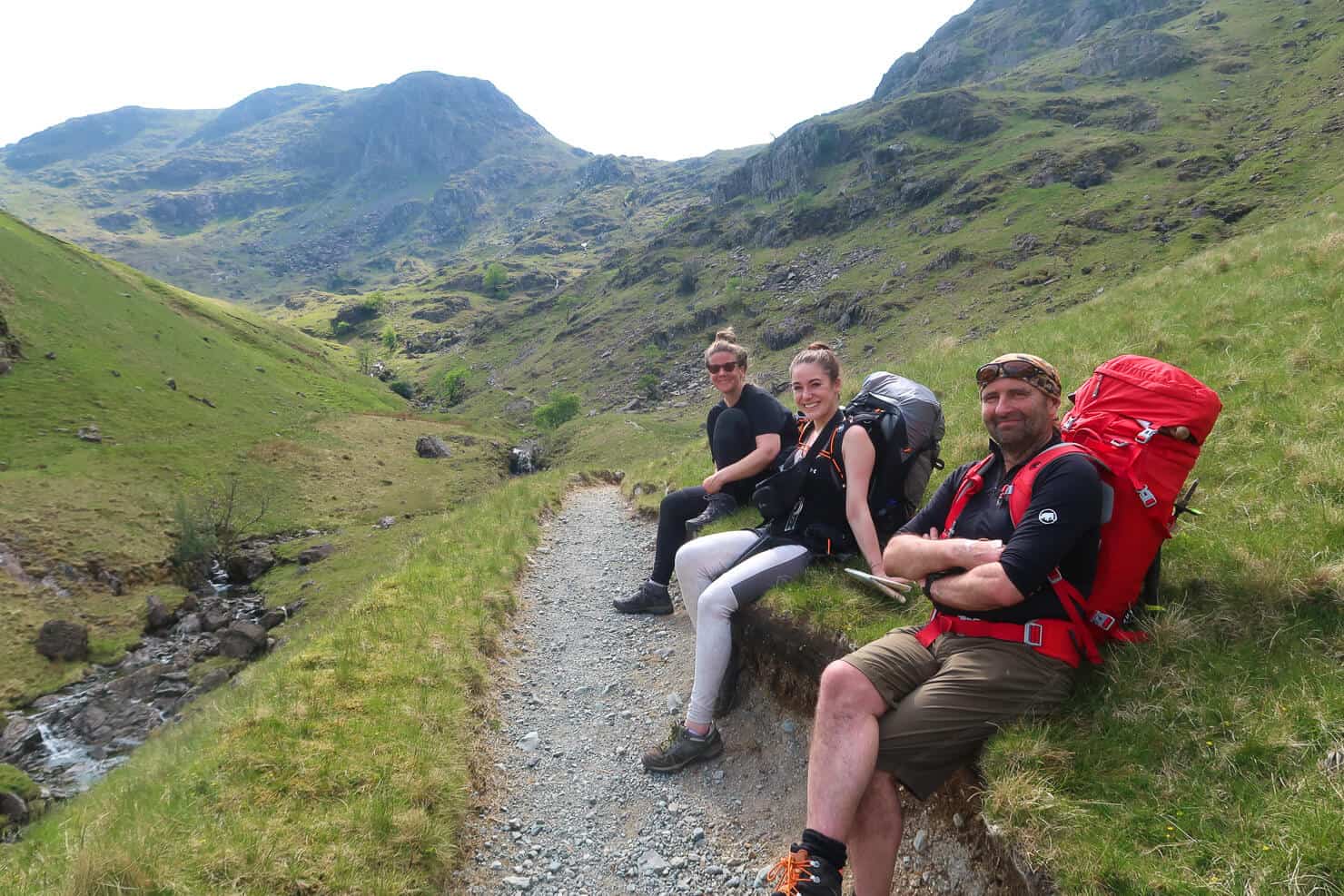 Be Careful Where You Park
Whilst not directly related to wild camping, this is important. Please, if you're leaving your car somewhere, make sure it's in a proper car park or parking spot.
Recently, lots of visitors to the Lake District have been leaving their cars in places where they shouldn't, meaning emergency service vehicles can't get through. Please don't do it! 
Have you been wild camping? Would you try it?
Read More About England & the UK
Please Note: Some of the links in this post are affiliate links, which will earn me a small commission at no extra cost to you. Affiliate sales help with the running costs of this site, so thank you for your support! I was a guest of the Mammut Mountain School, however, they did not ask me to write a review and all opinions are my own.