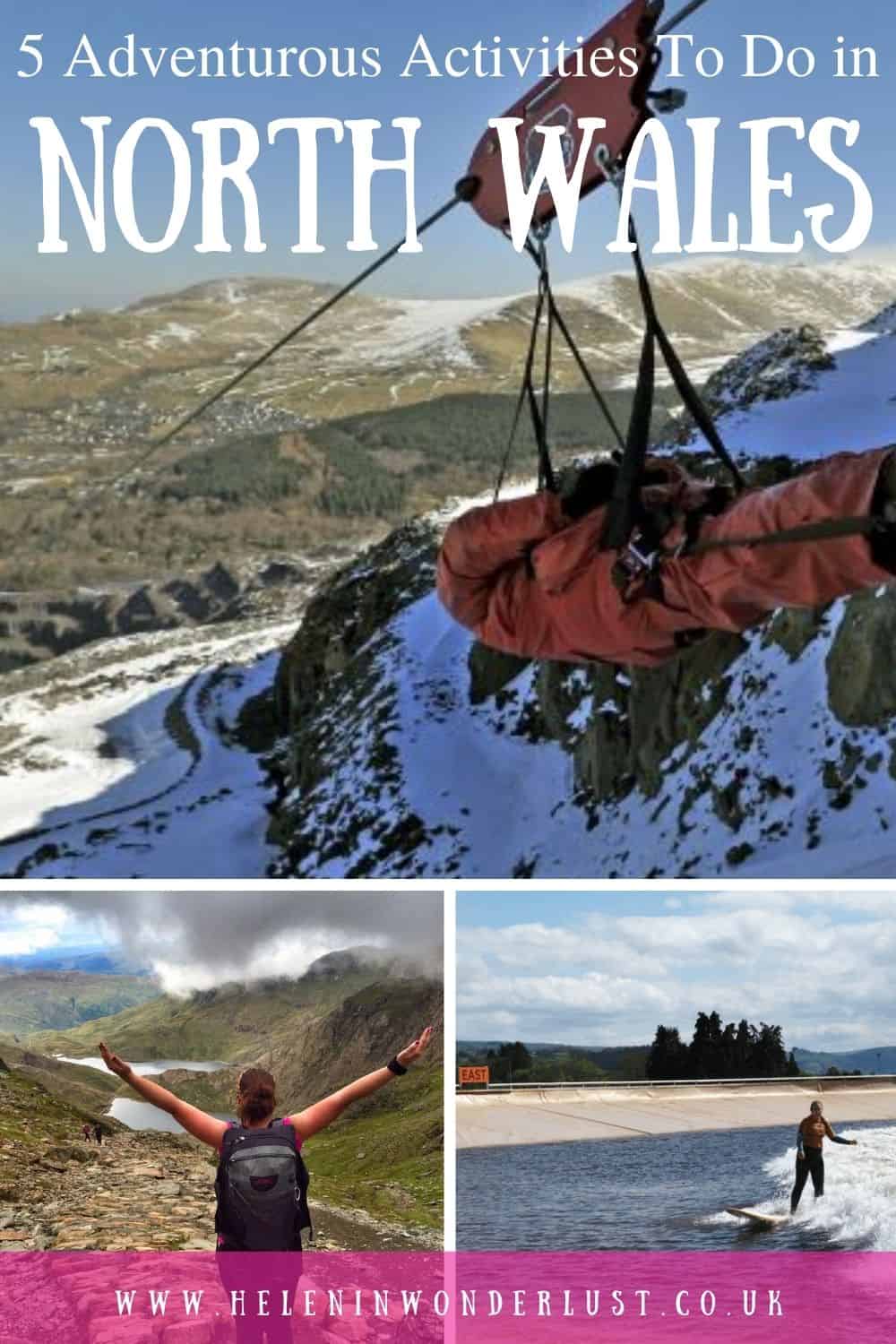 I always used to think I had to travel far away to have an 'adventure', but actually, adventure is right on my doorstep in North Wales.
It's no secret that I'm pretty smitten with this part of the UK. It's rugged yet beautiful, laid back but fun, charming and adventurous. Basically, if North Wales were a man, he'd definitely be my type!
Trips to Wales in my younger years were all about the seaside and as I've grown older I've enjoyed a few weekend breaks partying in Llandudno, drinking wine on the Welsh Riviera and exploring the colourful towns that make this place so special. I even lived in Wales (Cardiff and Swansea) for a little while.
A few weeks ago, I had the chance to go back (for the 4th time this year actually) with the team at Visit Wales as part of the #AdventureWales campaign, but this was an altogether different kind of trip – although it still involved wine and plenty of food, this one was all about adventure and we got to take part in some of the best activities North Wales has to offer!
In recent years, North Wales has reinvented itself and is now a place that could easily rival New Zealand for the title of adventure capital of the world! With mountains, rivers, lakes forests and sea, there's everything you could want from an adventurous holiday in the UK.
Is North Wales the new 'Adventure Capital of the World'? Let me know what you think!
Zip Lining at Zip World and Zip World Caverns
Ever fancied flying? Well, now you can! Zip World is home to 'Velocity' the fastest zip wire in the world and the longest in Europe, where you can reach speeds of up to 100mph! They also have 'Titan', the largest zip zone in Europe and Europe's first 4 person zip line which reaches speeds of up to 70mph.
As we arrived I could see those on Titan flying overhead, but we were headed underground for our adventure in the Zip World Caverns at the old Llechwedd Slate Caverns in the historic mining town of Blaenau Ffestiniog.
Zip World Caverns is basically an underground zip line and high ropes course set in a huge cave with cool lighting, where you travel through caves, over rope bridges, along cliff faces and the best bit, the zip lines. Especially the bit you can see in the photo above, where a few zip lines cross, and if you time it right, you and a few of your mates can cross! It's scary but I felt totally safe the whole time, as they have a safety system that means you are always attached to the ropes no matter what.
What I loved about this experience was how 'present' it made me feel. As I traversed the course, all I thought about was what I was doing (putting my feet in the right place, attaching a detaching my clips and trying to not fall),  and having a laugh with my companions. It was like adventure meditation. Definitely one of the best activities I've ever done, exhilarating but strangely calming.
Essential Info:
Zip World Caverns cost £60pp and take around 3 hours to complete.
Minimum Age: 10 (Zip World Caverns).
Velocity cost £60pp and Titan is £50pp.
Minimum Age: 7 (Titan) and 10 (Velocity).
Children under the age of 18 must be accompanied by an adult.
Zip World Caverns and Titan are all at Blaenau Ffestiniog. Zip World Velocity is at Penrhyn Quarry, Bethesda. Make sure you go to the right place!

Trampolining at Bounce Below
Bounce Below is an underground trampoline network, suspended up in the air. It's in the same place as Zip World Caverns, and in some parts, the zip liners are going around you. We only went on Bounce Below for about 15 minutes, but it was one of the funniest things ever and we were all in hysterics, I was laughing so much I thought I might wet myself (I didn't).
If you follow me on Snapchat you might have seen me bouncing around like a lunatic. If you don't follow me on Snapchat head over so you can see the behind the scenes of Helen in Wonderlust and hear my dulcet Scouse tones!
The minimum age for Bounce Below is 7, however, if you've got really little ones, there's Bounce Below Junior which caters for kids between the ages of 3 and 6! There may have been loads of kids there, but quite a few groups of adults too.
Essential Info:
Bounce Below costs £20 for both adults and children aged 7+.
Bounce Below Junior costs £12.50 for both adults and children aged 3 – 6 years.
Bounce Below is situated in the same place as the Zip World Caverns at Blaenau Ffestiniog.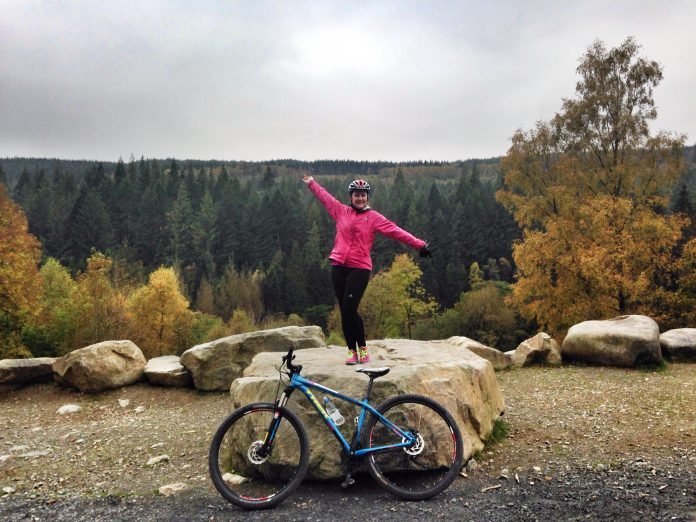 Mountain Biking in Coed Y Brenin
If you're into biking, then get yourself over to Beics Brenin in Coed Y Brenin.
Coed Y Brenin is a forest park within Snowdonia National Park which has miles and miles of track to suit anyone from the most experienced mountain bikers to the least experienced (me)! The trails have cool names too, like 'MinorTaur', 'Dragon's Back' and 'Beast'.
If you haven't got your own gear (bikes, helmets), you can hire it from Beics Brenin, and once your kitted up, you'll be good to go!
I'd never actually been mountain biking before, sure I can ride a bike pretty well, but cycling on a flat road and mountain biking are two very different things. But I wasn't going to let that put me off! We started off with the relatively easy MinorTaur, which I really enjoyed, especially where it snaked downhill.
On our second run, we decided to attempt the Cyflym Coch track. Some of it was fine, but then other bits were quite rocky and slippy and I was a bit scared, so I did have to walk occasionally and felt very envious when the mountain biking pros would whizz pass me at crazy speeds. I actually think going faster is probably the key, but I didn't quite get the confidence up. One day! But there's a section called Dream Time which takes you through a beautiful part of the forest.
In case you were wondering, I didn't try the 'Beast'.
Essential Info:
Bike hire with Beics Brenin rental costs:

Adult – from £18 for a 3 hour rental (1pm – 4pm) and from £25 for a full day.
Child – from £5 for a 3 hour rental (1pm – 4pm and from £10 for a full day.
They also offer electric pedal assisted bikes and adaptive bikes.

There's a bike shop which sells everything bike related and the guys are all bike experts.
There's a Visitor's Centre where you'll find a cafe, shop, toilets and showers.
Take a little backpack (for all your essentials) and a bottle of water, all that cycling is thirsty work.
If you'd like to read more on mountain biking in Coed Y Brenin, take a look at my friend Neil's blog! He's also made a video with his super super Go Pro and as Neil was cycling behind me on the MinorTaur trail, you get a lovely view of my bum!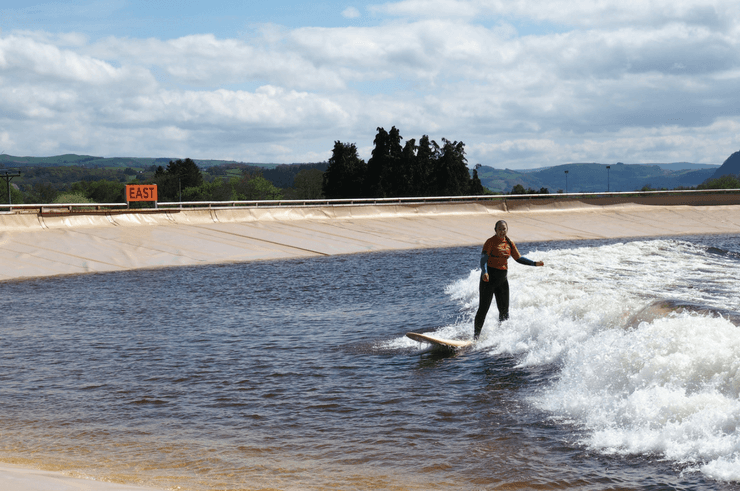 Surfing at Surf Snowdonia
I was so excited when I heard about this place in August, as you know how much I love to surf, but there aren't too many surfing locations near to Liverpool, so Surf Snowdonia, which is a man made, inland surfing lagoon is perfect for me. It has waves for beginners, intermediates and advanced level surfers and you can take lessons or go free surfing! I haven't managed to get there yet, but it's top of my list when it re-opens for the 2016 season.
Essential Info:
The 2016 season starts in April. Keep an eye on the website for details.
Other activities available are SUP and the Crash & Splash Lagoon.
You can stay on site in one of their cute wooden camping pods. They start from £100 per night and sleep 4 (includes brekkie too – bargain).
Other facilities include the Surf Side Cafe Bar, 2 coffee shops and the Soft Play Shack for kids 0 – 4 and 4 – 12.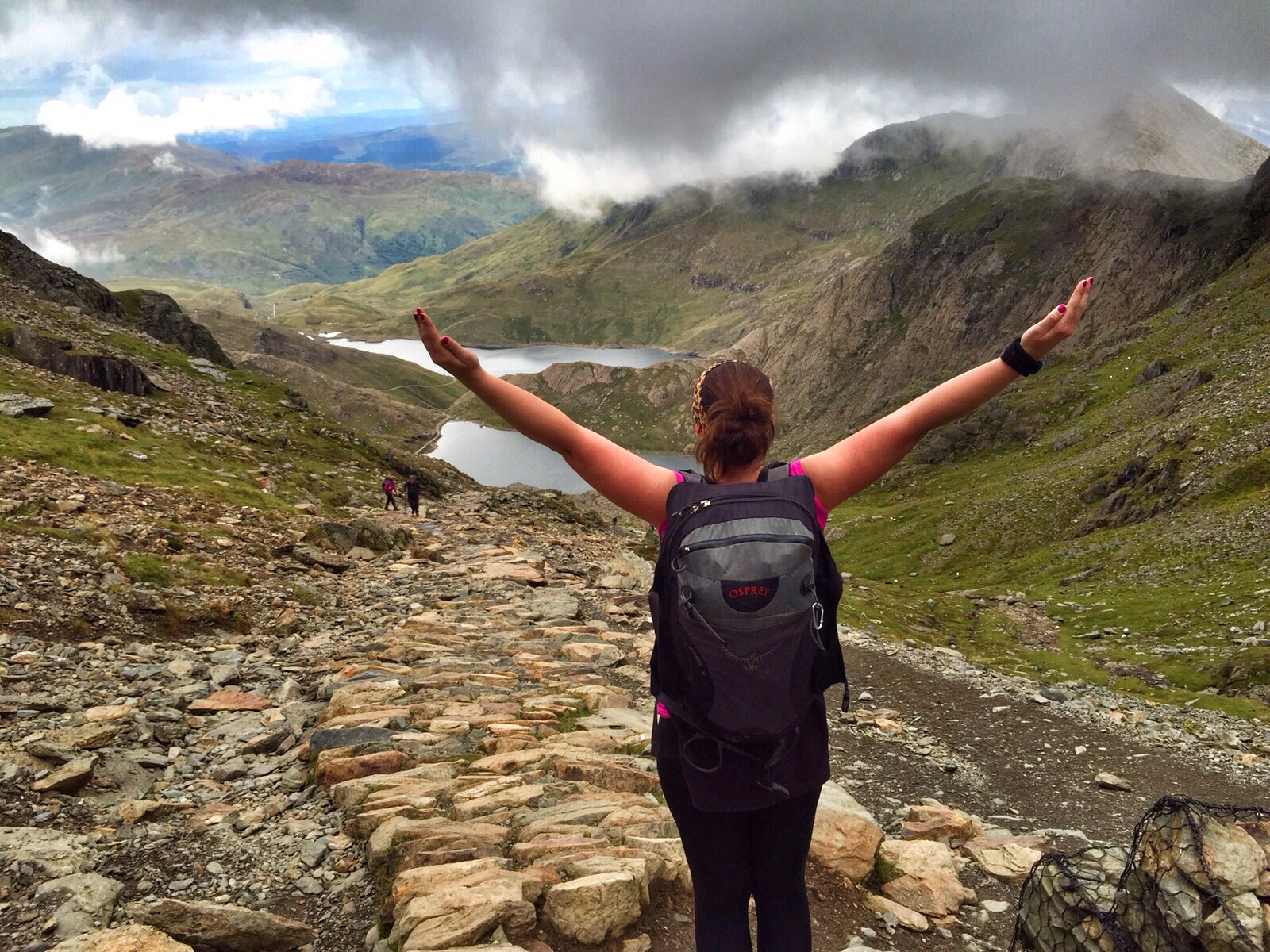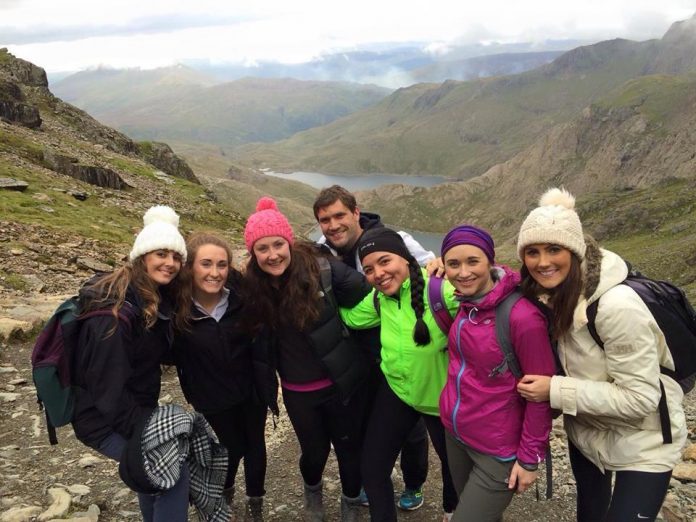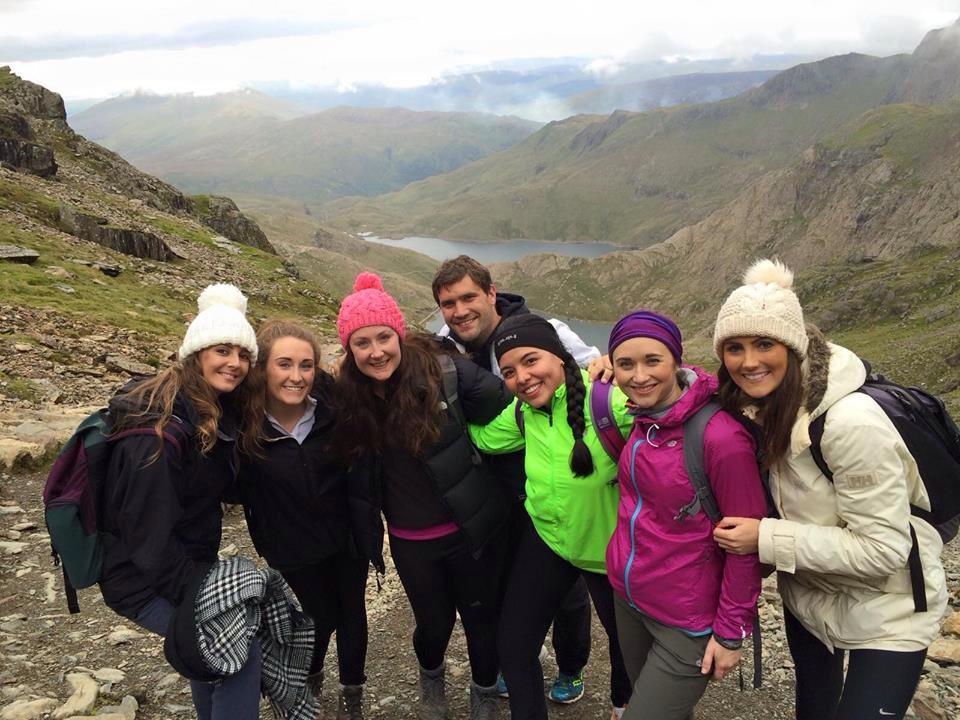 Climbing Mount Snowdon
Snowdon might not be the biggest mountain in the UK, but it is the biggest mountain in Wales and it take from someone who's climbed Mount Kilimanjaro, Snowdon is still a challenge (well unless you take the Snowdon train). With that in mind, my team at work decided to take on Snowdon for our team building day!
There are a number of different routes to take ranging from relatively easy, to the downright difficult. We took the Pyg Track up and the Miners Track down and I'm really glad we did it that way. The routes join on to one another towards the top, but are different at the bottom and in the middle, with the Miners track appearing to be a little steeper.
The view from the top is wonderful, if the cloud doesn't completely obscure it. But either way, there's plenty of spectacular scenery to enjoy on the way up. Breathe in that fresh air and feel your muscles burn (in a good way) as you take in the glory of Wales.
Essential Info:
The climb is completely free.
But parking at the Pen Y Pass car park was £10 for the day and £5 for up to 4 hours. Bring change.
The climb took us about 6.5 hours up and down, including a stop for lunch.
There's a cafe at the top where you can either buy or bring your own lunch. It also has a shop and toilets.
Moderate level of fitness is required to climb.
Want more ideas?
North Wales also houses the National White Water Centre where you can go white water rafting, kayaking and canyoning.
Around the region you can also swing through the trees in a Tree Top Adventure, you can also do RIB rides, and other activities like kayaking, sea kayaking, abseiling, coasteering, horse riding, skydiving, segway tours and even whale watching!
I hope you have an amazing trip to North Wales!
---
See all UK posts here. 
---
Please Note: Thank you to the team at Visit Wales for hosting me on my trip to Zipworld Caverns & Beics Brenin. All opinions are my own. Some of the links in this post are affiliate links, which will earn me a small commission at no extra cost to you. Affiliate sales help with the running costs of this site, so thank you for your support!